Safe Mode is a diagnostic mode of the computer operating system to help to fix most problems in the operating system.
In Safe Mode, the operating system has reduced functionality, and only activated the core functions.
Although it varies by the operating system, the safe mode usually contains only essential executable modules and disables the device, except those necessary to display information and receive input.
Safe Mode usually provides access to utilities and diagnostic programs so that users can troubleshoot problems that make the operating system work abnormally.
Going into Safe Mode usually aims for maintenance, not functionality, and provides minimal access to features.
Safe Mode in Windows
In Windows, Safe Mode starts Windows in its base state, using a limited set of files and drivers. Safe Mode can test whether the default settings or drivers are problematic.
You can identify the root cause and help troubleshoot your PC by running Windows in Safe Mode.
Safe Mode is available in two different versions: Safe Mode and Safe Mode with Networking. You can access the internet and other computers on your network by using Safe Mode with Networking, which adds the network drivers and services you need.
How to Enter Safe Mode via msconfig
On the keyboard, click the keys (WIN + R). Then type "msconfig" in the Run window and click the OK button.

Next will open the "System Configuration" window. In this window, select the "Boot" tab and in the "Boot options" section, check the "Safe boot" option.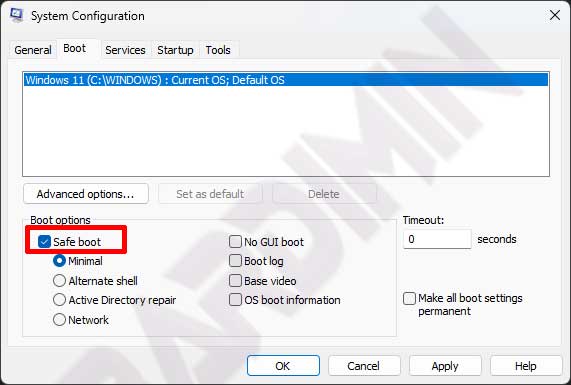 Then click the OK button and restart the PC.
How to Enter Safe Mode via Settings
Click the (WIN + I) button on the keyboard to open the Windows Settings.
Then select "Systems > Advanced startup". Next, click on the "Restart now" button next to it. The PC will restart.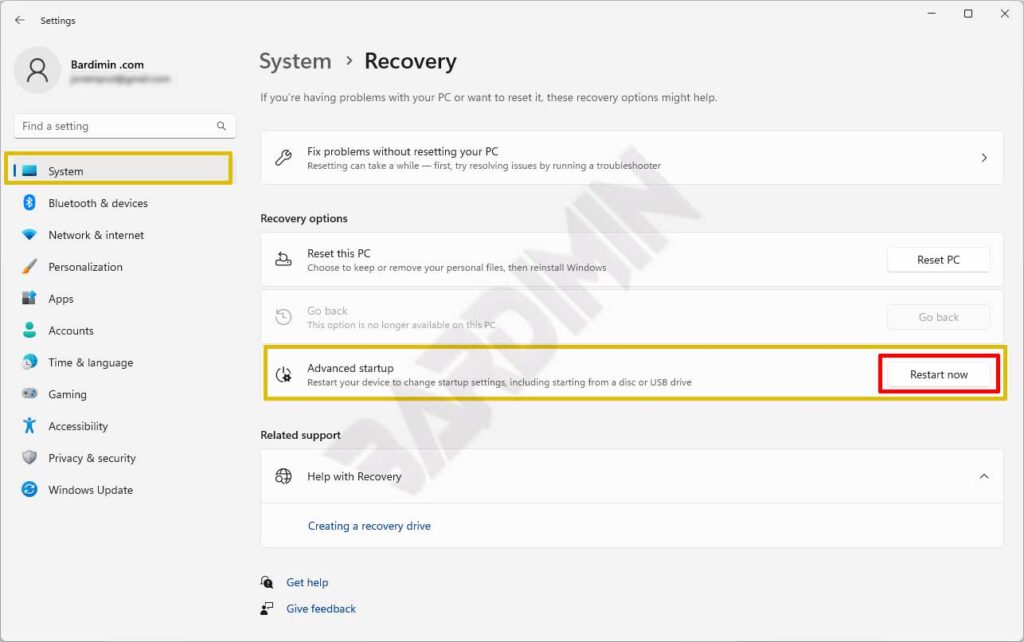 After your PC restarts to the Choose an option screen, select "Troubleshoot > Advanced options > Startup Settings > Restart".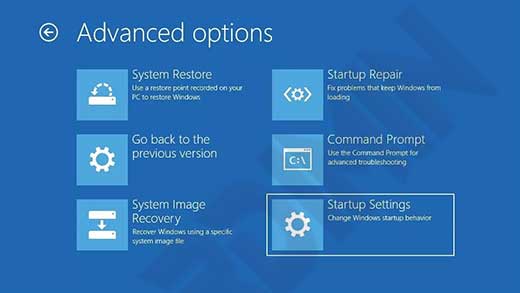 After your PC restarts, you will see a list of options. Select 4 or press F4 to start your PC in Safe Mode. Or if you need to use the internet, select 5 or press F5 for Safe Mode with Networking.