Each device has a unique MAC address to communicate with other devices.
A Media Access Control (MAC) address is the only identifier assigned to a network interface controller (NIC) for use as a network address in intra-network communication.
The device manufacturer assigns the MAC address with a unique address so that each device has an original address. An example of a MAC address is 00-50-56-C0-00-01.
The MAC address tells you about the equipment connected to the network, while the IP address allows the user to get network information. If the location or network connection changes, the MAC address does not change, but the IP address changes.
In this article, Bardimin will share some easy and fast ways to find the MAC address on Windows 11 PC
How to Quickly Find MAC Address via Settings
Then navigate to "Network & internet >> Advanced network settings". In the right part of the panel, under "Network adapters", select and click one of the network adapters to expand.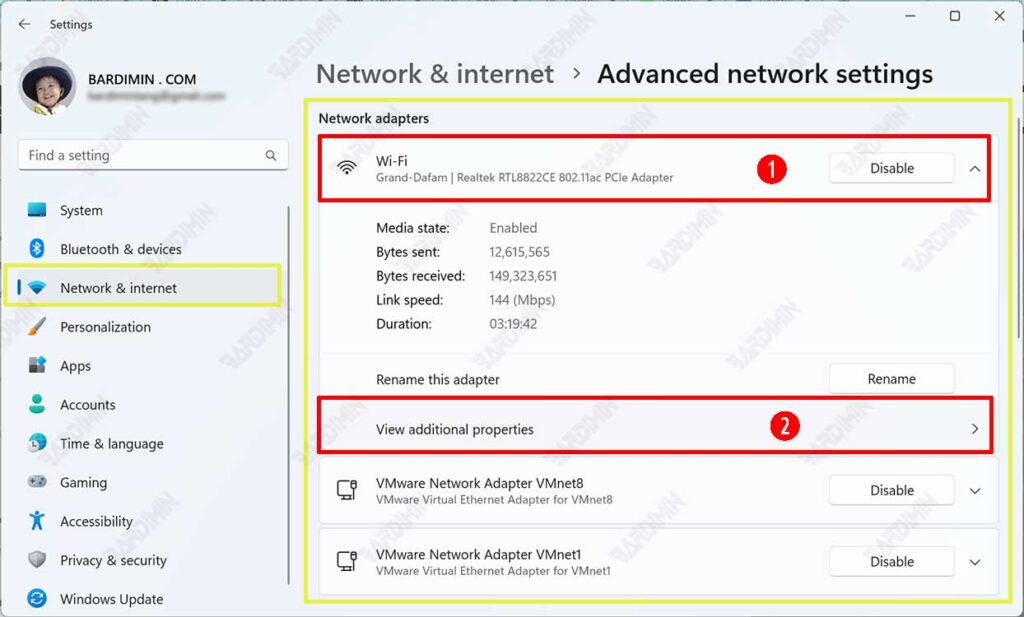 Next click "View additional properties" for the properties of the network adapters.
You can see the MAC address in the "Physical address (MAC)" field.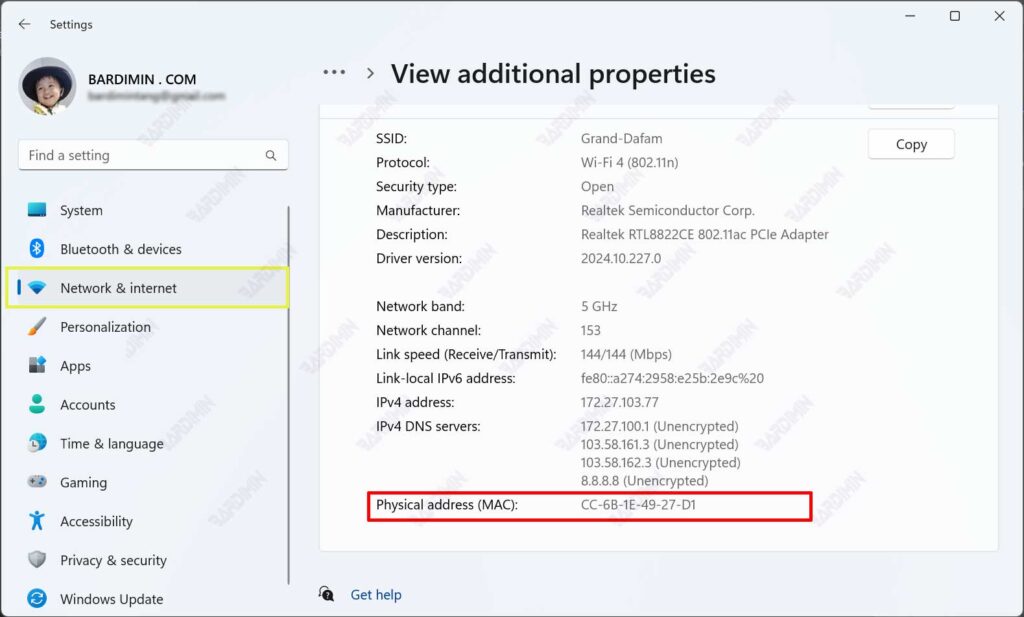 How to Quickly Find MAC Address via Windows Terminal
Open "Command Prompt (CMD)" or "Windows PowerShell".
Then type the following command and press Enter.
For Command Prompt (CMD)
For Windows PowerShell

How to Quickly Find MAC Address via System Information
Open "System Information". You can open it by clicking on the Windows Start button and in the search box type "sysinfo".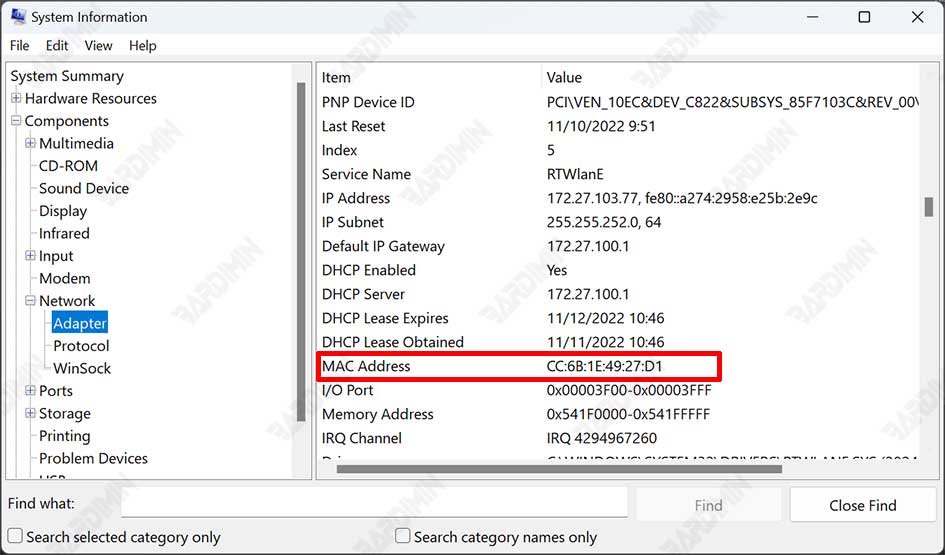 Then navigate to "System Summary >> Components >> Network >> Adapter". In the right pane, slide and find the MAC address of each attached network adapter.