Google Snake is an action game developed by Google and released for Chrome and Android browsers.
There are many variations in snake games, but Google Snake is still the best choice. This game is quite interesting and simple to fill your free time and kill the boredom you are experiencing.
Gameplay
Players control long worm-like creatures that move around a square-shaped map viewed from a top-down perspective. In his attempt to make himself longer by absorbing energy balls (in this game, Apple), he must be careful not to hit the walls of the map or himself, as it may cause an immediate Game Over.
Google Snake Menu Mod
Using this Mod Menu, you will get all the items locked without breaking a sweat.
To use and get this Mod Menu, follow the following guide.
Download the Mod Menu on GitHub at the following link, The Mod Menu.
Then, open Google Chrome.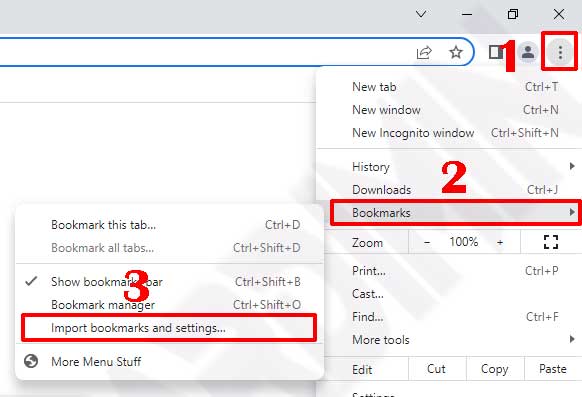 Next, in the import window that appears, click on the dropdown button and select the "Bookmarks Html File" option. Then click the "Choose File" button and navigate to the HTML file you downloaded in the first step. Click the "Open" button to import it.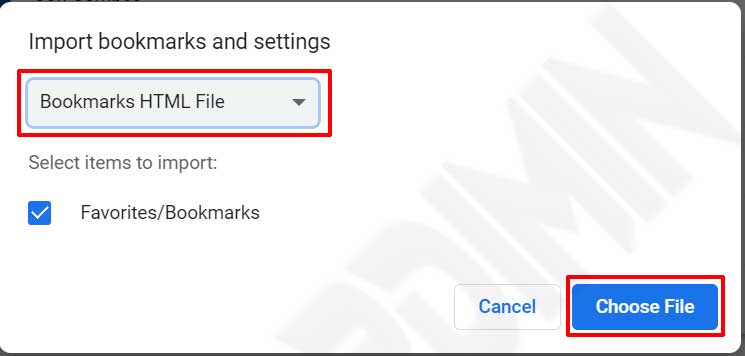 After the fourth step of success, you will see the "More Menu Stuff" button on the Bookmarks bar.

How to use Google Snake Menu Mod
Open Google Snake.  Type "Google Snake" in the Google search.
Then click the "Play" button to open the game.
Before you play the game, click on the "More Menu Stuff" button created in the previous step.
Then click the "Settings" icon on the game. Now you will see all the items are unlocked anymore.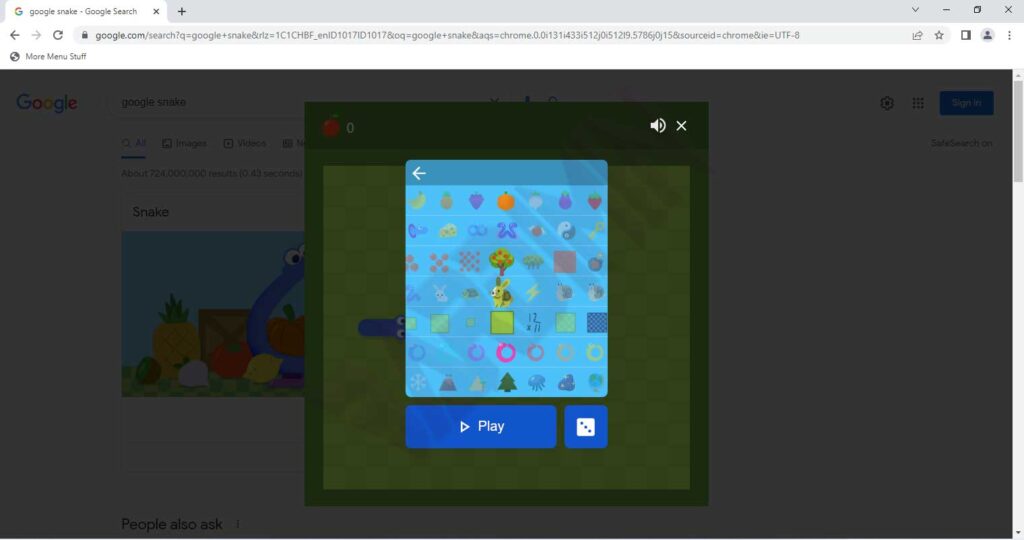 Have fun playing.
That's everything you need to know about how to get and use the Google Snake Mod Menu.