The Education theme on Windows 11 you can activate manually through the Windows Registry.
Themes are wallpapers with accent colors, cursors, sound systems, and other pre-set options that change the look and feel of your desktop.
Microsoft is working hard to make Windows 11 customizable and adaptable to users. Windows 11 is available in several editions, including Windows 11 Education Edition.
Microsoft is working to make educational devices more personalized and user-friendly. This new wallpaper is visually appealing and suits both dark and light themes. Students can customize the gadget by choosing their theme. Students take better care of their devices as they have more ownership of them.
The Windows 11 2022 Update (version 22H2) includes a hidden secret theme for children using Windows 11 devices at school. However, the Education theme is not automatically installed when you install Windows 11 Home, Pro, or another edition.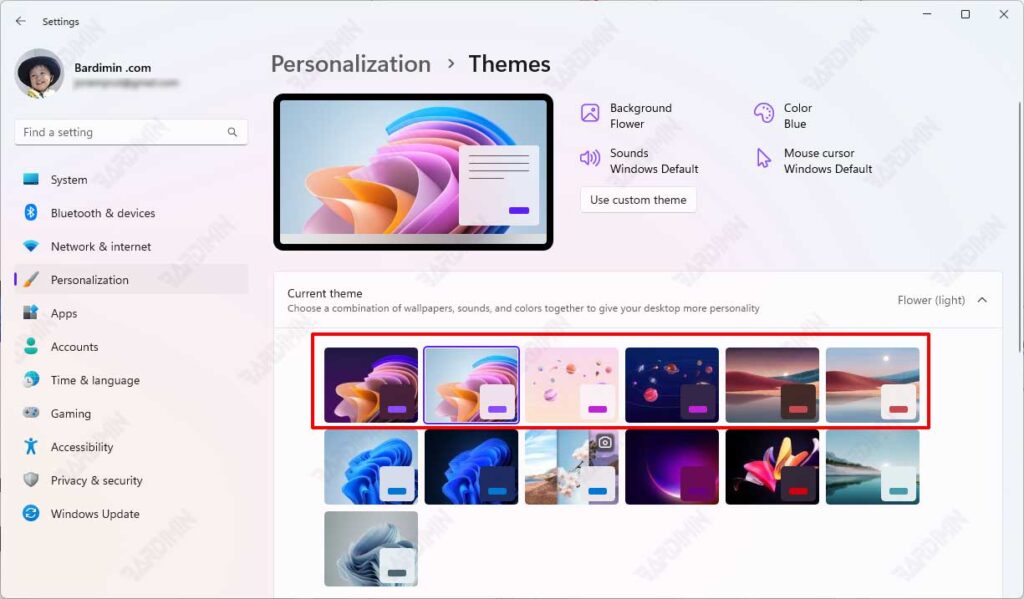 You can enable theme education manually by making minor modifications in the Registry. If you want to enable or install an Education theme in Windows 11, follow these steps.
Enabling Education Themes in Windows 11 Through the Registry
Open the Windows "Registry Editor".  Press (WIN + R) to open the Run prompt and type "regedit", then press the Enter key.
Navigate to "HKEY_LOCAL_MACHINE\SOFTWARE\Microsoft\PolicyManager\current\device".
Create a new key by right-clicking on the "device" key, and selecting the "New > Key" option.
Name the key "Education".
Then select the Education key you just created. In the right-hand pane, right-click and select "New > DWORD (32-bit) Value".
Set its name as "EnableEduThemes".
Double-click EnableEduThemes to set "Value data" as "1".
Click the OK button.
Restart the Explore File or your computer.
To disable, change the value in step 7 to the number "'0".
Enabling Educational Themes in Windows 11 with Scripts
Download the Educational Theme script.
Extract the downloaded file.
Run the "Enable_Education_Themes_Win11.reg" File to activate.
Restart the Explore File or your computer.
To disable, run the file "Remove_Education_Themes_Win11.reg".