Temporary Font Manager is available for free or open-source and is portable allowing you to access the fonts you want with no installation.
In addition, Temporary Font Manager has no ads, in-app purchases, hidden fees, or blocked features in Temporary Font Manager.
Temporary Font Manager should load fonts into the Windows environment without installing fonts into the Windows fonts folder. TTF (Raw TrueType Font), OTF (PostScript OpenType Font), and FON (Font Resource File) font files are supported by Temporary Font Manager.
The app lets you access fonts even if you can't install them, such as on a work or school computer. It can temporarily install fonts from any location, including your hard disk, cloud, or USB device.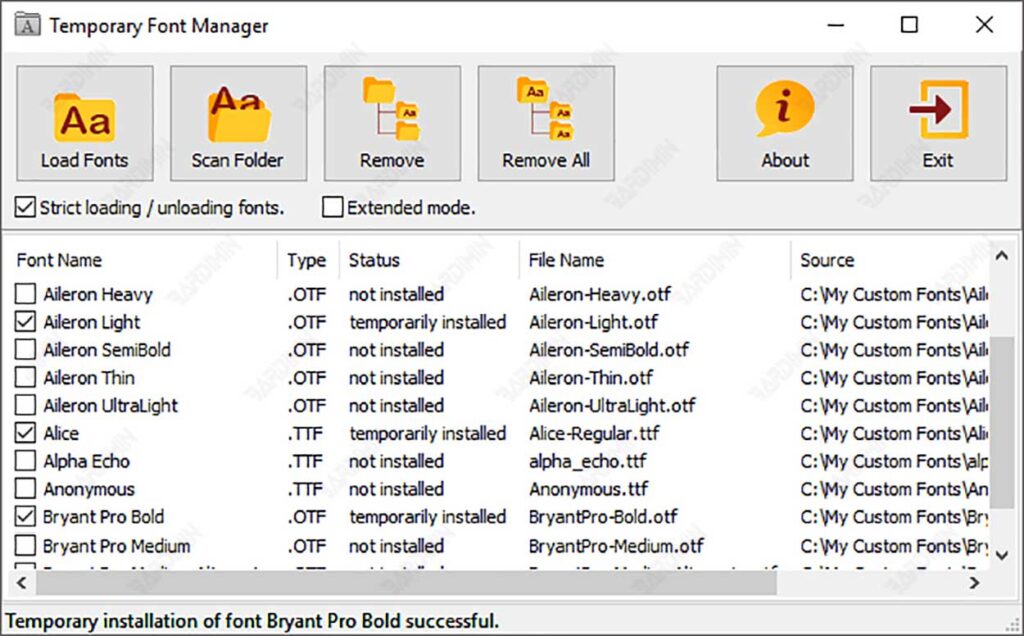 Temporary Font Manager works by installing and uninstalling fonts using standard Windows APIs. And it also installs fonts throughout the system, making them available to all programs as long as the application is running.
When you close Temporary Font Manager, all temporarily installed fonts will be removed. It also supports loading individual fonts, scanning folders, including all sub-folders for fonts, and dragging and dropping fonts from Windows Explorer to make the process faster and more efficient.
Supported Operating Systems
Download Temporary Font Manager