Your personal computers, like any other electrical item in your home or workplace, require a steady supply of electricity to function. This power supply can come from the battery or directly from the power socket.
If you live in an area that is prone to power outages, you may be concerned about the effect a power outage will have on your computer. The bad news is that frequent power outages can negatively affect computer equipment.
The good news is that you can avoid these effects by taking some simple precautions. Let's look at the dangers of power outages, how to avoid them, and how a power outage or surge can harm your computer.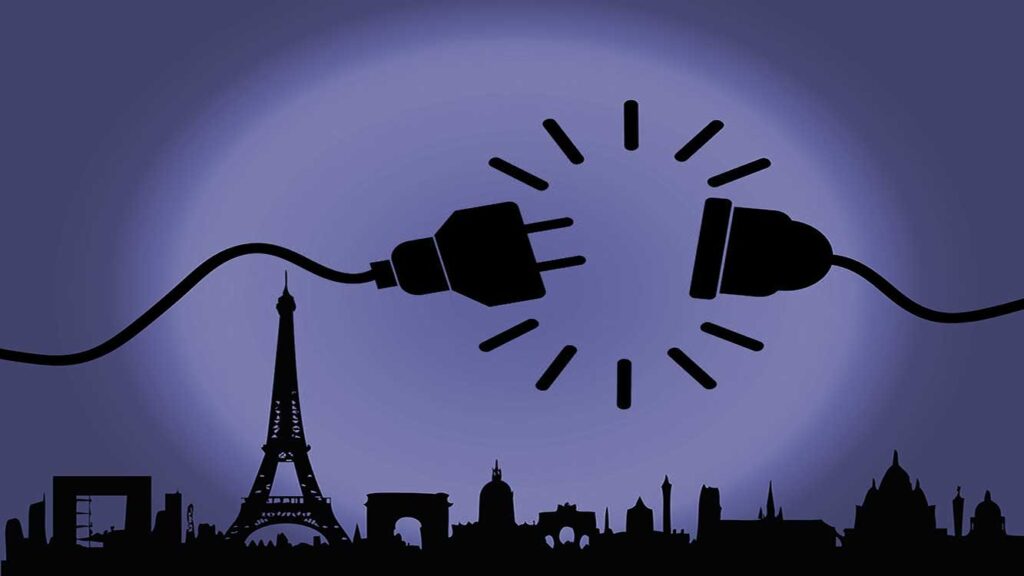 What is a power outage?
A power outage is a temporary interruption or stoppage of the flow of electricity to an area or building. Power outages can affect daily operations and cause some electronic equipment such as computers and lights to turn off. Power outages can also cause problems for some household appliances that require electricity, such as coolers, ovens, and air conditioners.
The causes of power outages can vary, including:
Electrical network damage: Such as broken cables, damaged transformers, or power outages.
Routine maintenance: Power companies often perform routine maintenance on the power grid, which can cause temporary outages.
Natural disasters: Earthquakes, hurricanes, floods, and tornadoes can damage power lines and cause blackouts.
Adverse weather: Lightning, snow, and high winds can affect power grids and cause blackouts.
Overload: Many uses of electricity at the same time can overload the power grid and cause blackouts.

Equipment failure: Damage to electrical equipment such as generators or switchgear can cause power outages.
Human error: Failure to properly turn off electrical equipment or negligence in carrying out maintenance work can cause power outages.
How can a Power Outage damage a Computer?
Power outages can damage a computer in several ways, such as
Power surges: Sudden spikes in electricity can shut down computer components, causing permanent damage.
Loss of data: A power failure can cause the computer to shut down unexpectedly, causing data loss or corruption.

Hard drive failure: A sudden power failure can cause mechanical damage to the hard drive, causing data loss.
Broken circuits: Power outages can create unstable electrical currents, which can damage the electronic circuits in the computer.
How do power surges damage computer components?
A variety of factors can cause power surges, such as power outages, lightning, household appliances, network capabilities, and tree growth.
When electricity is restored after a cut, it can increase suddenly and cause a spike. Lightning striking the power grid can cause large surges and damage electronic components.
Also, household appliances such as fans, washing machines, or coolers can cause spikes when they are turned on or off. And tall tree growth hitting the power grid can cause disruptions and spikes.
Power surges can damage computer components by:
Component overloading: A current greater than expected can overload a component and cause damage.
Short circuit: Electrical surges can cause short circuits inside components, causing damage.
Affecting computer processes: Power surges can affect computer processes and cause system damage or failure.
Damage the control chip: A power surge can damage the control chip, which controls some components, causing damage.
How to protect your computer from power outages
Here are some ways to protect your computer from blackouts:
Using an Uninterruptible Power Supply (UPS): A UPS can protect your computer from power outages by providing battery power during an outage.

Using a surge protector: A surge protector can filter out unstable electrical currents and protect your computer from power surges.
The proper shutdown of the computer: Be sure to properly shut down the computer in the event of a power outage to avoid system damage.
Backing up data regularly: Backing up data regularly can ensure that your data remains safe in the event of a power outage or computer crash.
Maintain cable and equipment condition: Be sure to check the condition of cables and equipment periodically to ensure there are no problems that could cause power outages or surges.
By taking these steps, you can protect your computer from the devastating effects of a power outage.