Angry IP Scanner is an open-source and cross-platform network scanner designed to be fast and easy to use.
This scanner can scan IP addresses and ports and has many other features.
The application is also widely used by network administrators and practitioners around the world, including large and small companies, banks, and government agencies.
Angry IP Scanner uses several methods to detect hosts that are still alive (ping).
Hosts that do not respond to ping are considered dead and not scanned further. This behavior can be changed in the Scanning tab of the Preferences dialog. You can also select the ping method from the same menu.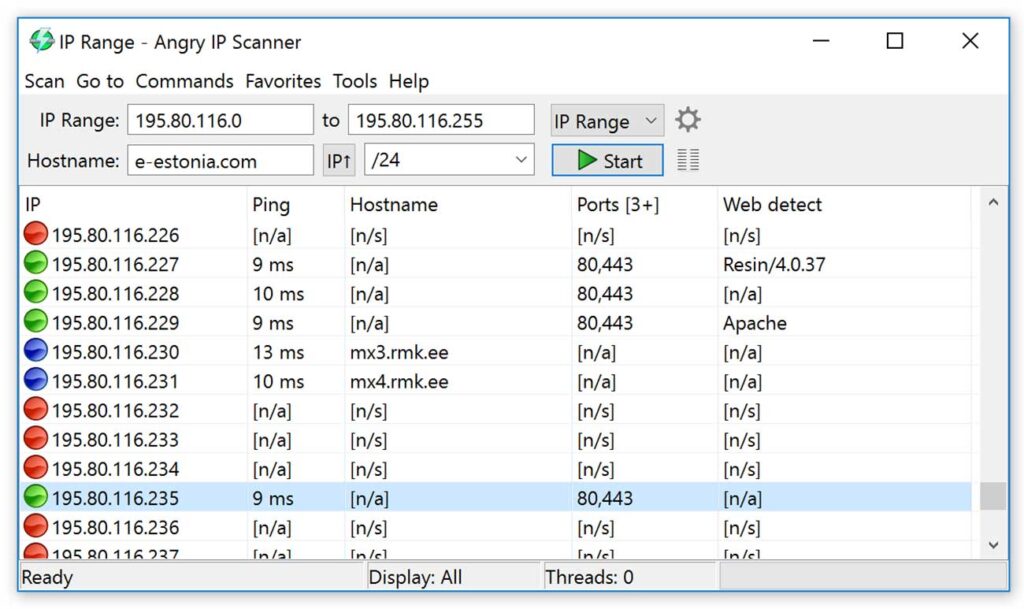 By performing a reverse lookup, Angry IP Scanners displays the host-name returned by your DNS server (name). The server is assigned an IP address and, if known, returns the host-name.
If a computer knows its name, it does not mean that it has given it to a network DNS server. The familiar host name (local name) and the name known by the DNS server (global name) may not always match.
It can run on Linux, Windows, and MacOS X, it may also support other platforms.
Angry IP Scanner Features
Can scan local network (LAN) and the Internet.
Target IPs can be determined based on IP Ranges, Shuffle, or import files in any format.
Exports scan results in various formats.
Expandable with multiple data takers.
Provides a command-line interface.
Free and open source.
No Installation is required.
OS
Windows, Mac, and Linux.
Download Angry IP Scanner