Lost your phone? Afraid your password has been hacked?
Lockwatch is an android application to find out who stole or tried to open your phone password. This application is small, less than 1 MB, and has been downloaded more than 5 million in the Play Store.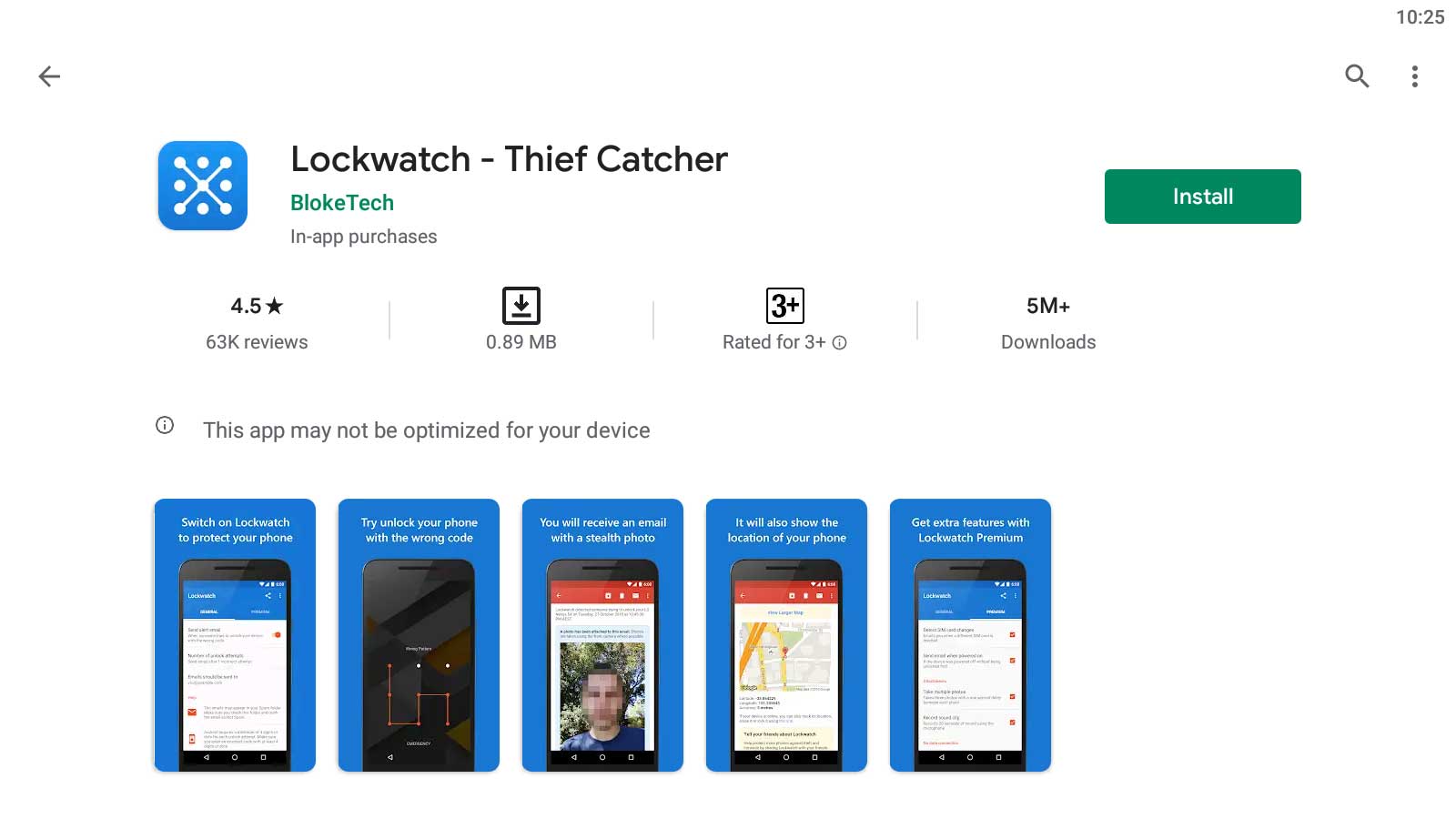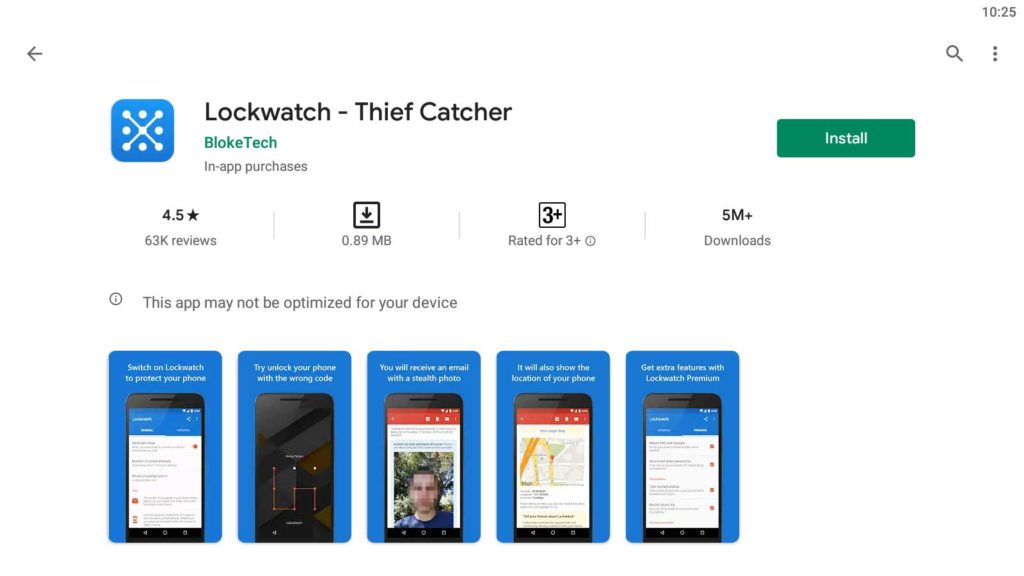 When someone tries to unlock your phone using the wrong code, Lockwatch will secretly take a photo of that person using the phone's front camera and record the phone's GPS location.
The thief's GPS image and location will be emailed to you without them knowing.
This app has been proven to catch hundreds of thieves worldwide and has helped to recover hundreds of lost phones successfully.
Find out if someone is snooping on your phone, or find the thief who stole it.
Lockwatch features
• Take a photo of the intruder using the front camera when the wrong unlock code is entered secretly.
• Calculates your phone's location using GPS and WiFi so you can find it.
• Send an email immediately with photos and GPS location, before the phone is turned off.
• No need for a third-party lock screen. Lockwatch uses Android's default lock screen.
• The application is very small and only runs if the unlock code entered is incorrect.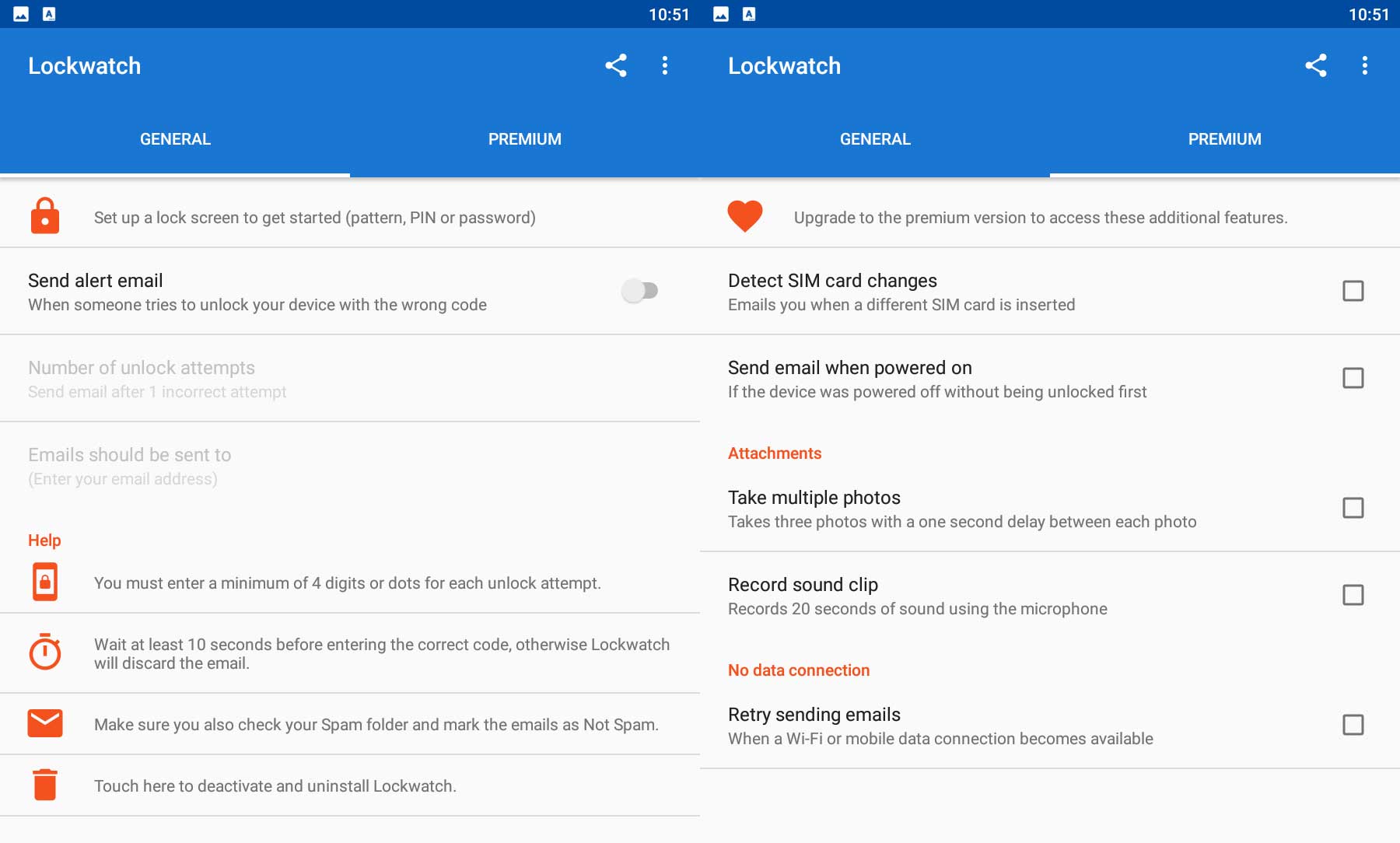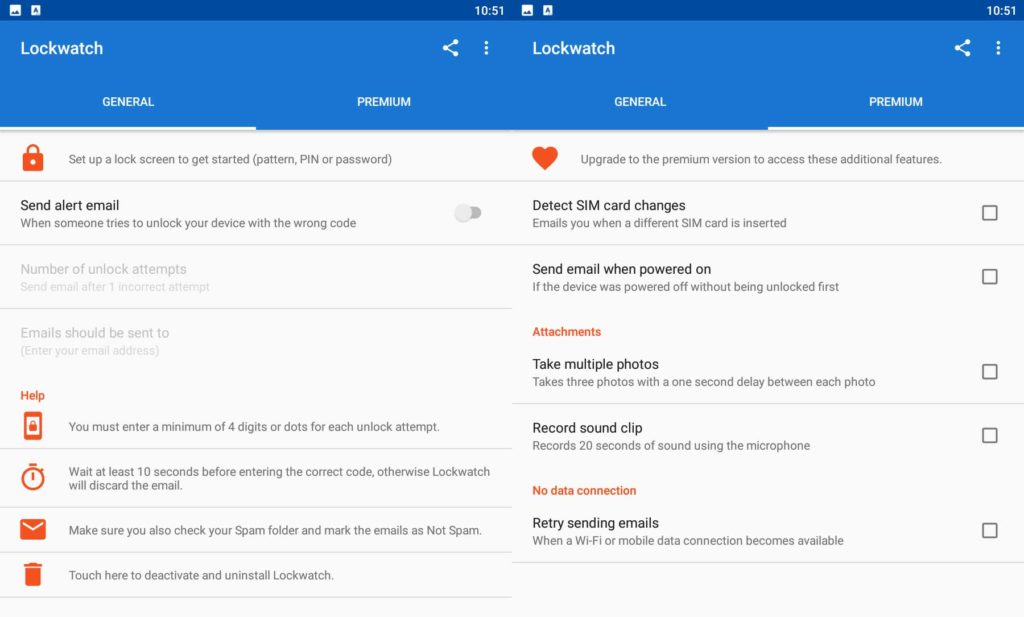 You must enter a minimum of 4-digits or dots for each unlocks attempt. This is the minimum length required by Android.
You have 10 seconds to enter the correct code after entering it incorrectly. Lockwatch will discard the email if the correct code is entered immediately after.
The Premium version of Lockwatch can detect SIM card changes and notify you with an email. Can take multiple photos and record sound around the phone.