Lacey is a free app for downloading music and videos. Type in the name of your favorite artist and click search, all the music and videos are ready for you to download or listen to.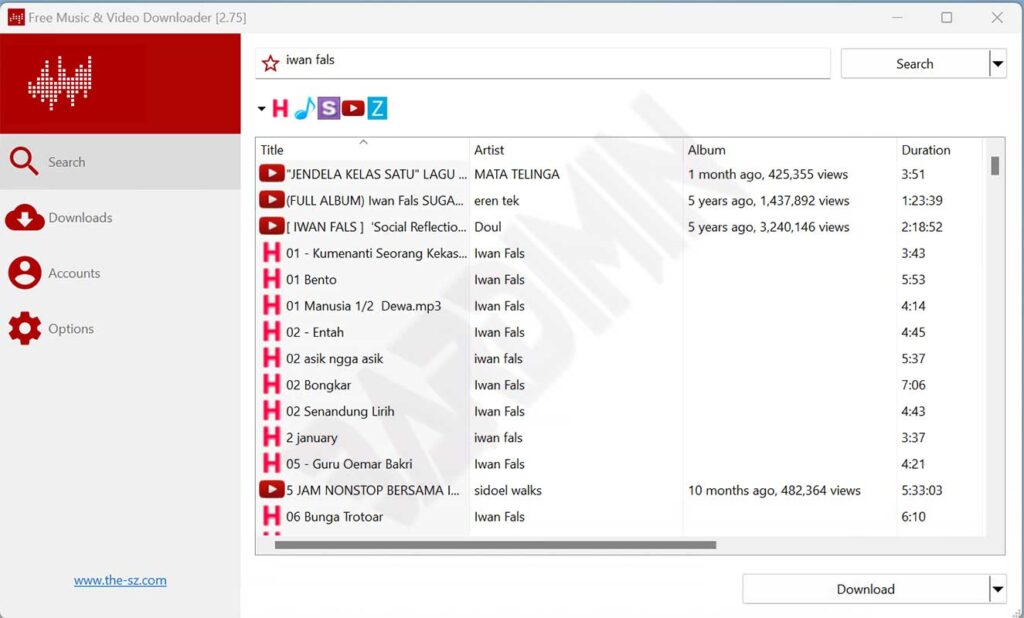 The app can search for music and videos from your favorite artists on the website: YouTube.com, vimeo.com, vkontakte.ru, SoundCloud.com, mixcloud.com, BandCamp.com, kinox.to, KinoFox.net, Movie4k.io, Hypem.com, ardmediathek.de, zdf.de, arte.tv, kika.de, phoenix.de, tvnow.de, Xiami.com, Music.Baidu.com, Hulkshare.com, QQMusic, myfreemp3cc, piratebay.to, mail.ru, myzuka.fm, zaycev.net, one.ard.de, tubi.tv, mp3pn.biz, MP3Music.ru, MP3Clan, HotPleer.ru, LightAudio, Spaces.im, Kiwi6, FreeHits.org, mufm.me.
Lacey Features
Able to search on many well-known websites.
You can download or play music and videos.
Can convert to MP3
Supported Operating Systems
Windows 11, Windows 10, Windows 8, Windows 7, Windows Vista, Windows XP, Windows 2000, Windows NT 4.0, Windows Server, Windows Me, Windows 98
Supported Languages
Arabic, Czech, English, French, German, Greek, Hungarian, Italian, Polish, Portuguese, Russian, Simplified Chinese, Spanish, Swedish, and Ukrainian.
Download