You can share files between hosts and guests on Hyper-V in the following ways.
Hyper-V is a Microsoft hardware virtualization that allows you to create and run software versions of computers, called virtual machines. Each virtual machine acts like a full-fledged computer, running the operating system and programs.
How to create a Virtual Machine (VM) on Hyper-V you can see in another Bardimin article, Creating a Virtual Machine In Windows 10 Without Applications.
In this article, Bardimin will discuss some ways to share files you might do between Host and Guest on Hyper-V.
Open Hyper-V Manager and click "Hyper-V Settings".

Make sure "Enhanced Session Mode Policy" on the Server and "Enhanced Session Mode" on the User have been activated.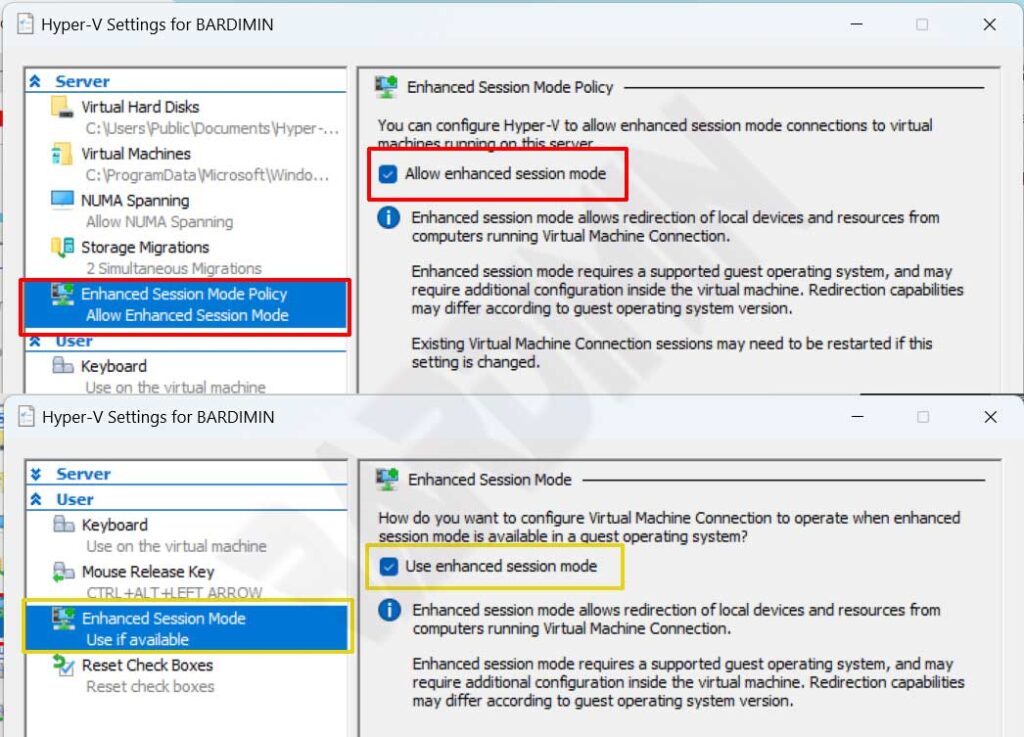 If your Hyper-V host is running Windows 11, Windows 10, or Windows 8.1, Enhanced Session Mode is enabled by default. But if running Windows Server 2016 or Windows Server 2012 R2, do this first.
Enable the "Hyper-V Guest Service Interface". You can activate it by right-clicking on the Virtual Machine and selecting "Settings". Then on "Integration Services", check "Guest service".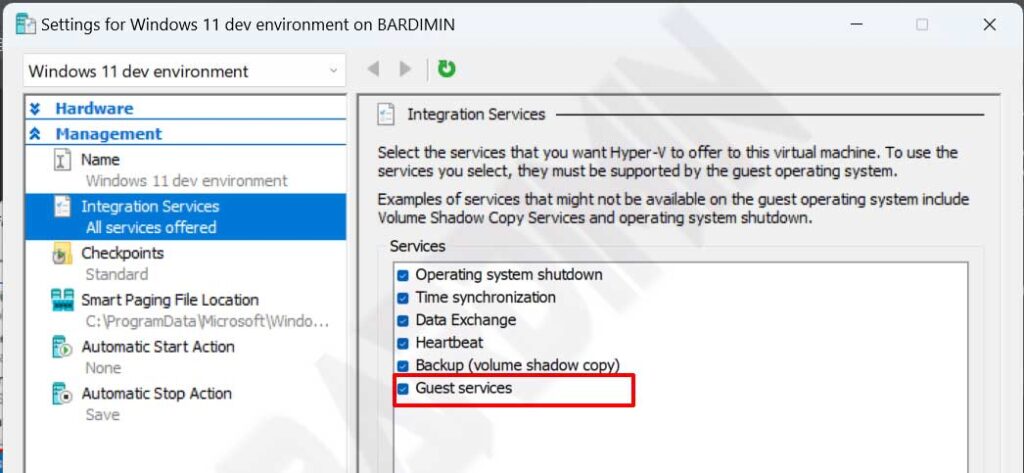 The Hyper-V Guest Service Interface provides a Hyper-V host interface for copying files to or from a virtual machine.
Then run the Virtual Machine that you have created.
Next click "Show Options" on the pop-up window.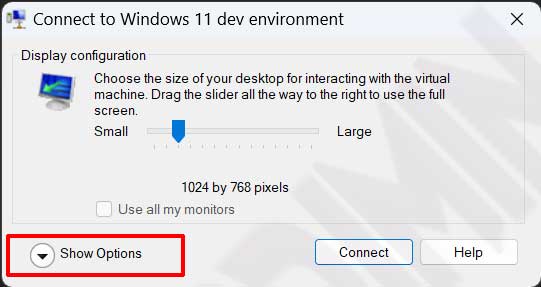 And then select the "Local Resources" tab and click the "More" button.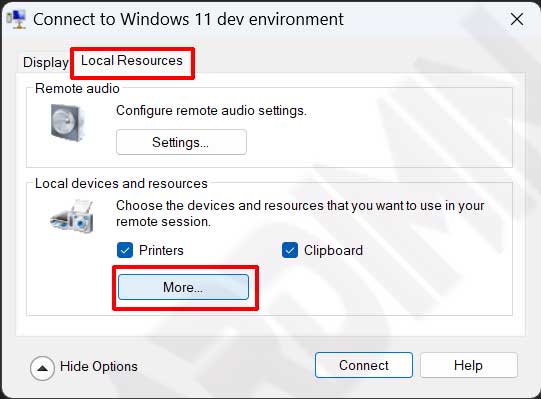 Next, in the "Local devices and resources" window, select the device you want to share by checking it.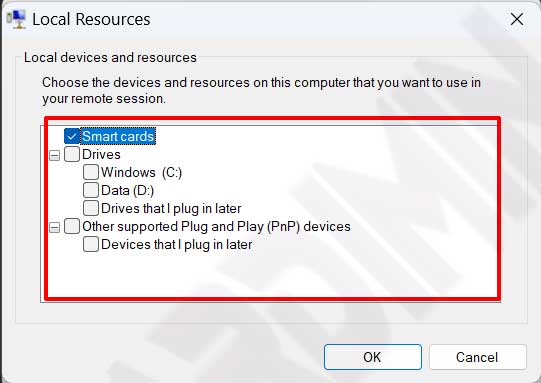 Now, you can access the device through File Explorer on the Virtual Machine.
Edit VMConnect Settings
You can distort the connection settings- by checking the "Save my settings…". If you check this option, the connection settings option will no longer appear if you are running a Virtual Machine.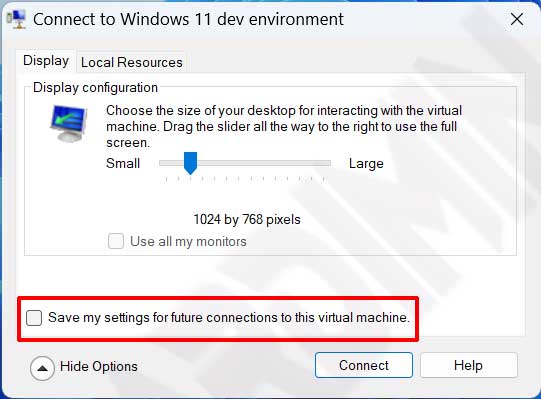 To change the VMConnect connection settings, you can do it through the Command Prompt.

VMConnect.exe <ServerName> <VMName> /edit