When you turn on your computer with the Windows 11 operating system, Windows will ask you to enter a password, picture password, PIN, fingerprint, or facial recognition as the login method you have chosen.
Some Windows users may prefer to log into the Windows operating system automatically. Because logging in will automatically speed up the booting process of the operating system. For them, security is not a major concern and no one else has access to their computer.
Bardimin recommends not using the automatic way to get into Windows if you have a lot of users or very sensitive files.
How to automatically enter Windows 11 without a password
1. Disable Windows Hello sign-in
To log into Windows 11 automatically, the first step you take is to disable "Windows Hello sign-in" by: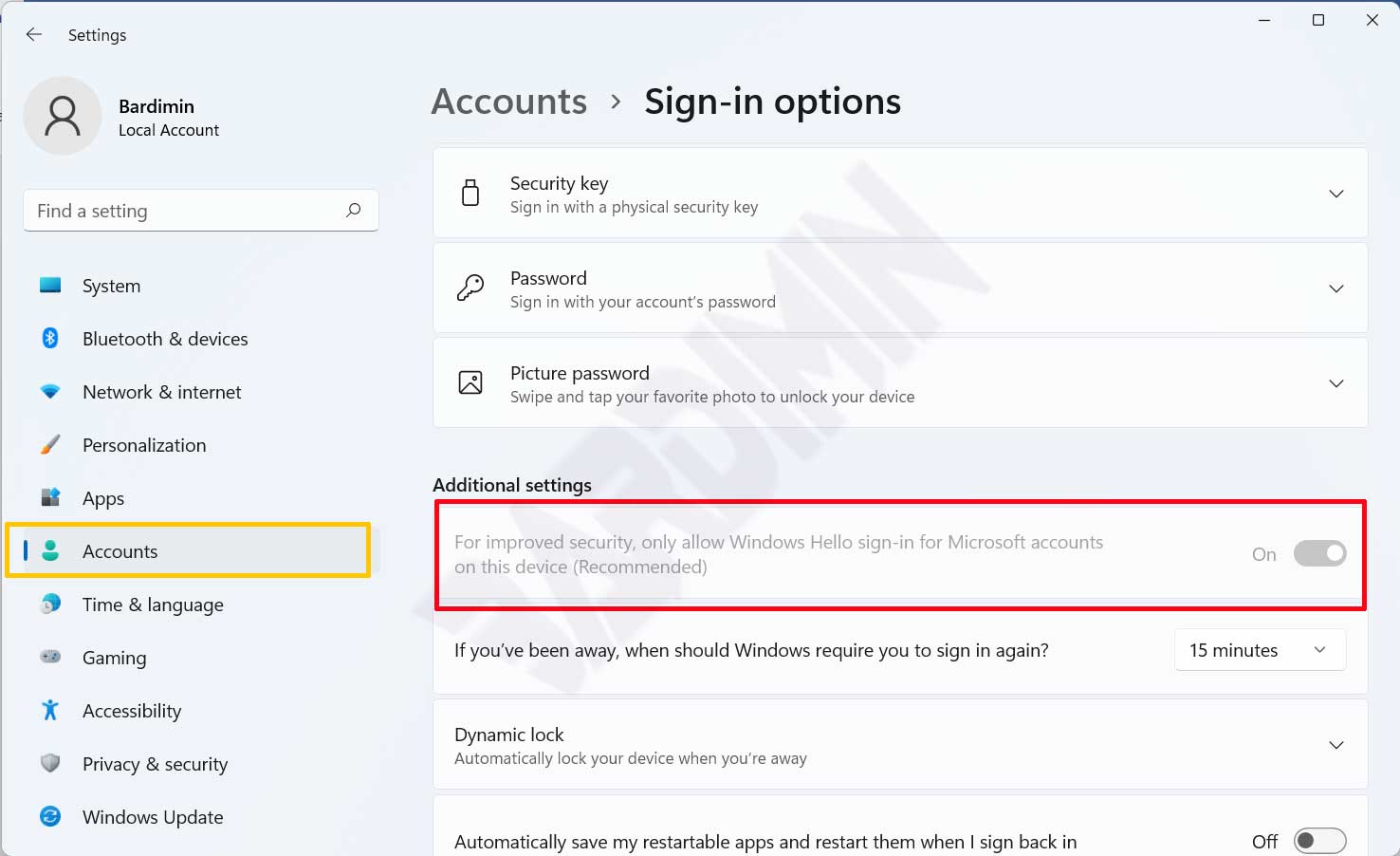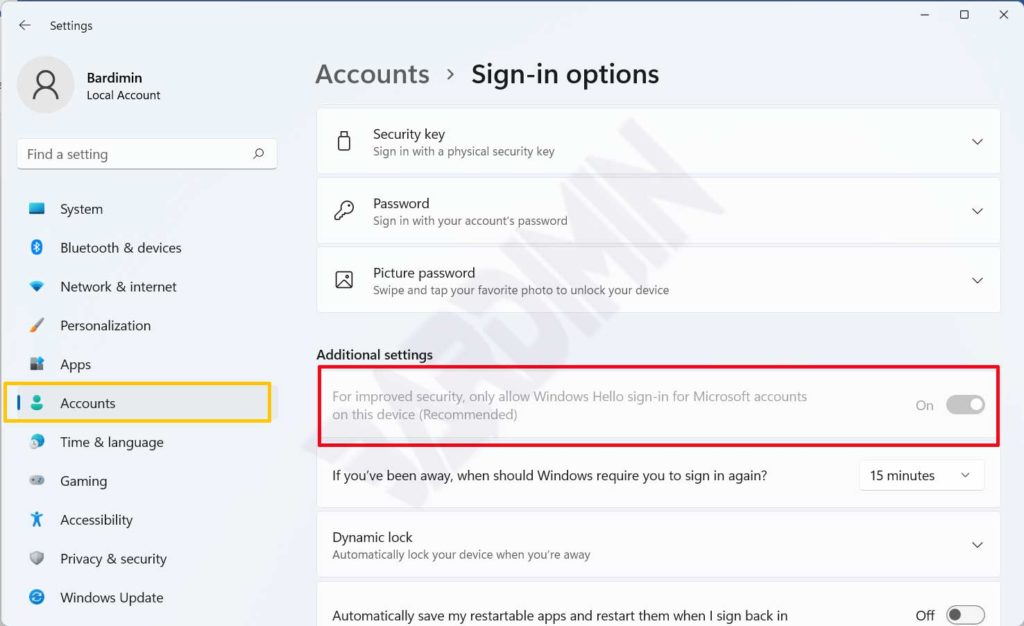 Create Windows " PIN " by clicking the " Set up " button. Then in the window that appears, enter the Windows password and click the OK button. Then a new window will appear again and create a PIN as desired.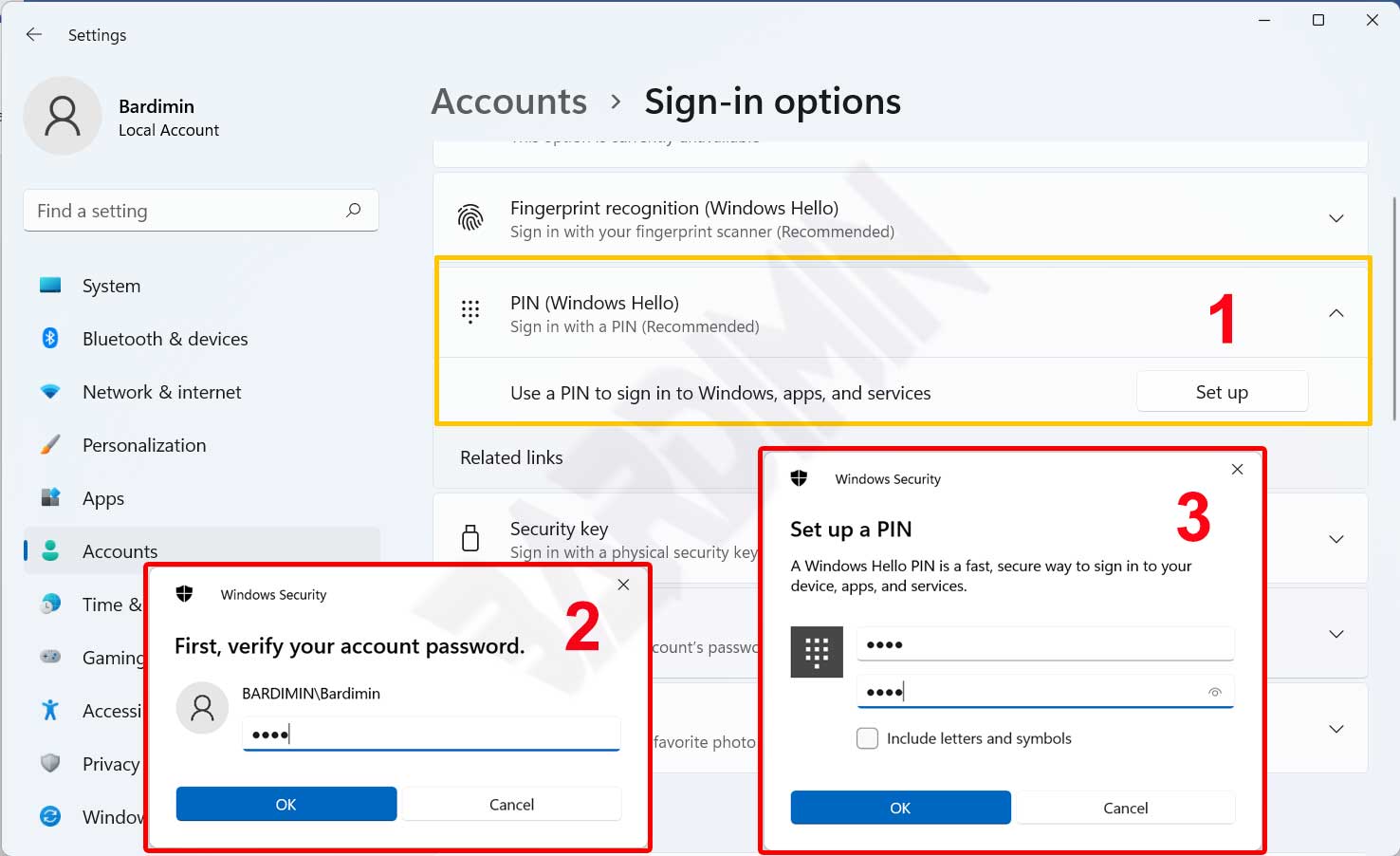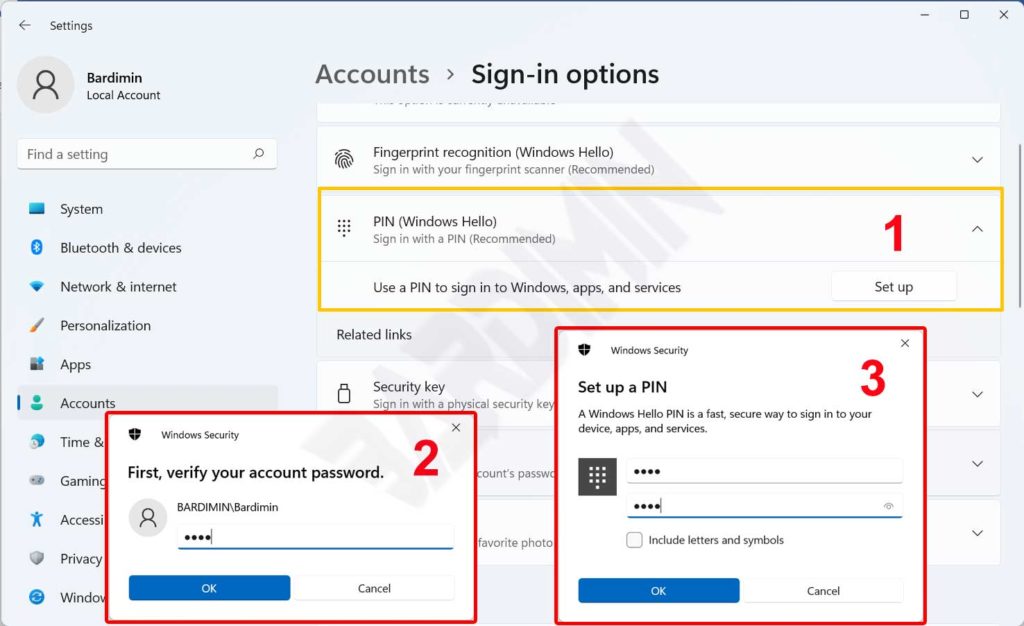 After you finish creating a PIN, then "Sign-out" or "Restart". Then after entering Windows again, open " Settings > Accounts > Sign-in Options > Windows Hello sign-in " as in the first step. Turn off Windows Hello sign-in by sliding the switch to the left.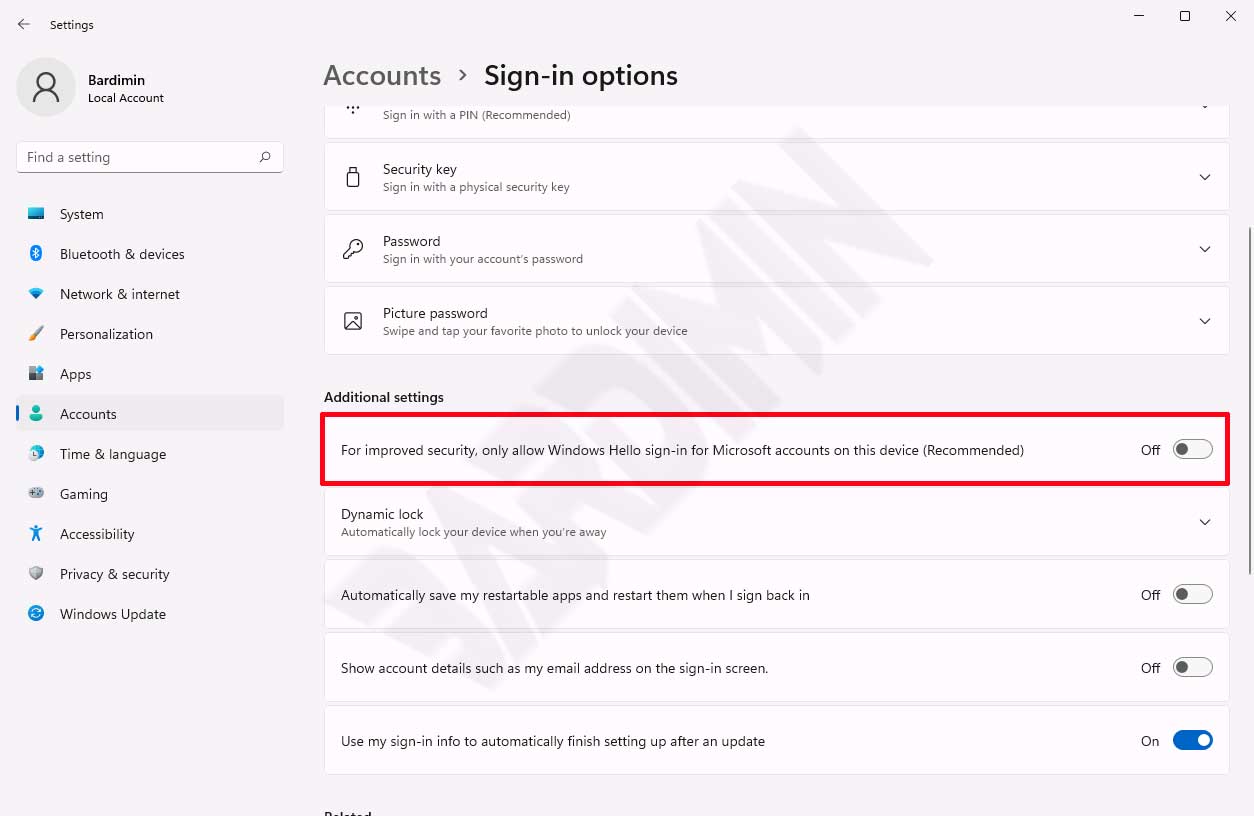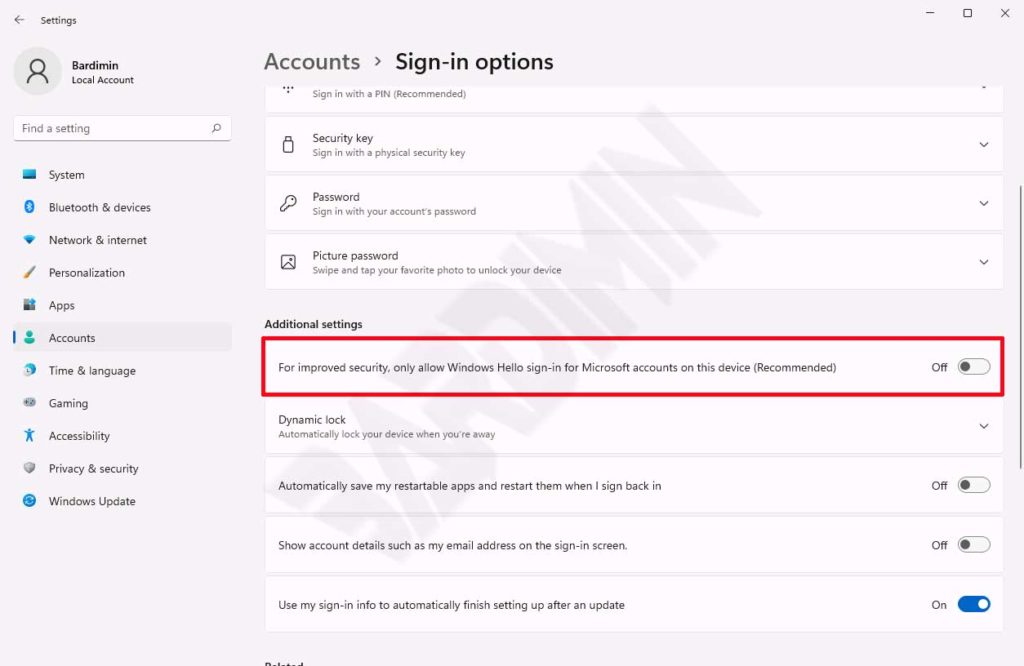 2. Setup Auto Login
After you have successfully disabled Windows Hello sign-in, the next step is to set the user that you will use automatically.
Open Windows Run with keyboard keys (Win + R) and then type " netplwiz ".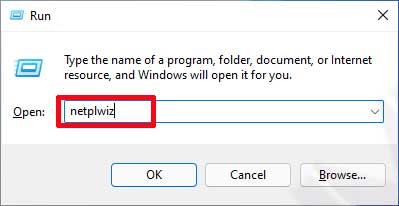 In the User Accounts window that opens, select the user you want to create to automatically log into Windows. After that, you just disable "User must enter a username …" by removing the check mark. Then click the " Apply " button.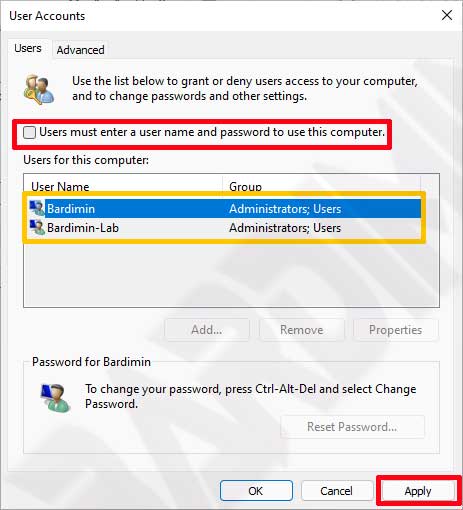 In the new window that appears, enter the password for that user. Then click the OK button.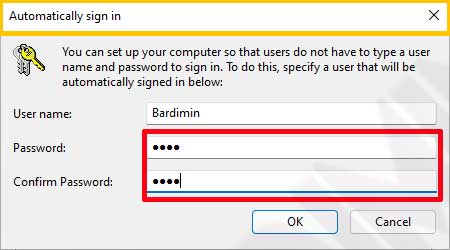 Restart your PC to see the results.