Microsoft Garage Mouse without Borders allows you to control up to four computers using just one keyboard and mouse.
Mouse Without Borders is a tool from Microsoft Garage that lets you operate up to four computers with one mouse and keyboard. With this tool, you can copy text or drag-and-drop files across computers that you control.
Mouse Without Borders is made for users who need to use multiple computers in the same room. Some laptops that you take to meetings, for example, you can place right next to your desktop PC at work. And you can use the keyboard and mouse on your PC to control all the laptops you carry.
Key Features of Mouse Without Borders
Control multiple computers seamlessly using one mouse and keyboard.
Peer-to-peer system: Any machine can be a master machine.
Multiple modes: Keyboard/mouse repeat on all machines.
Shared clipboard: copy text/images/screenshots from one machine and paste them to another.
Drag/drop files across machines.
Selective screenshot (Ctrl+Shift+S).
Support on desktop login/UAC.
How to Install and Configure Mouse Without Borders
Download Mouse Without Borders.
Then install the downloaded file and follow the instructions.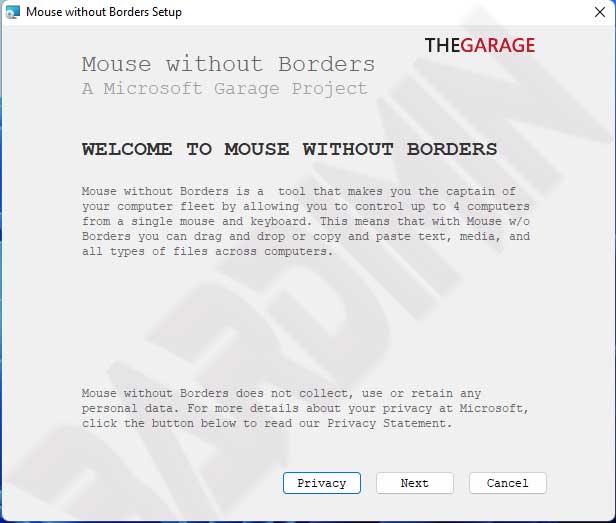 Once the installation process is complete, you will see the Settings dialog. You can also bring up this dialog by clicking the icon in the system tray on the taskbar.
On the first computer, the computer for which you selected the mouse and keyboard as controllers, at the beginning of the dialog, select "NO".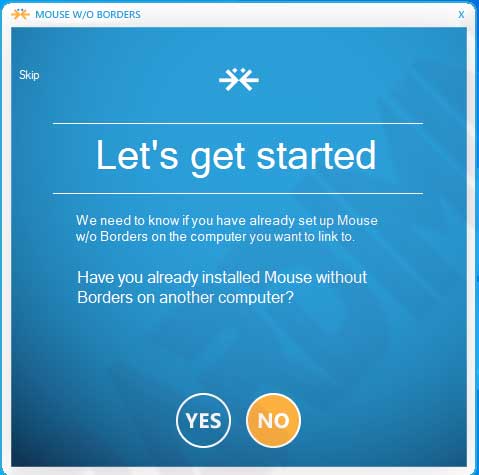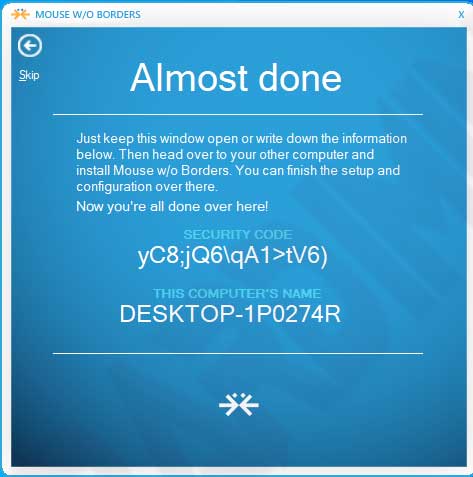 On the other computer, do the installation and in steps 1-3. Then at the beginning of the dialog, select "YES".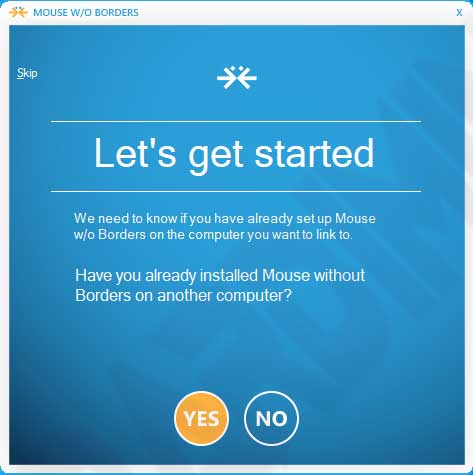 Next, you will be asked to enter "Security code" and "OTHER Computer's name". Enter the code in step 5. Then click the "LINK" button.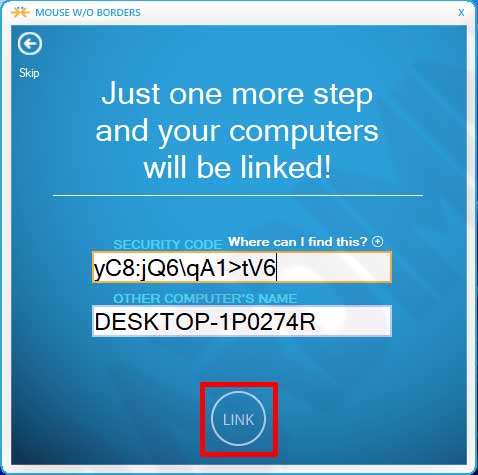 Repeat steps 6-7 for the other computers.
Once the computer is connected, you simply move the mouse cursor from one computer to another across the edges of the screen. Keyboard input follows your mouse cursor to other computers as well.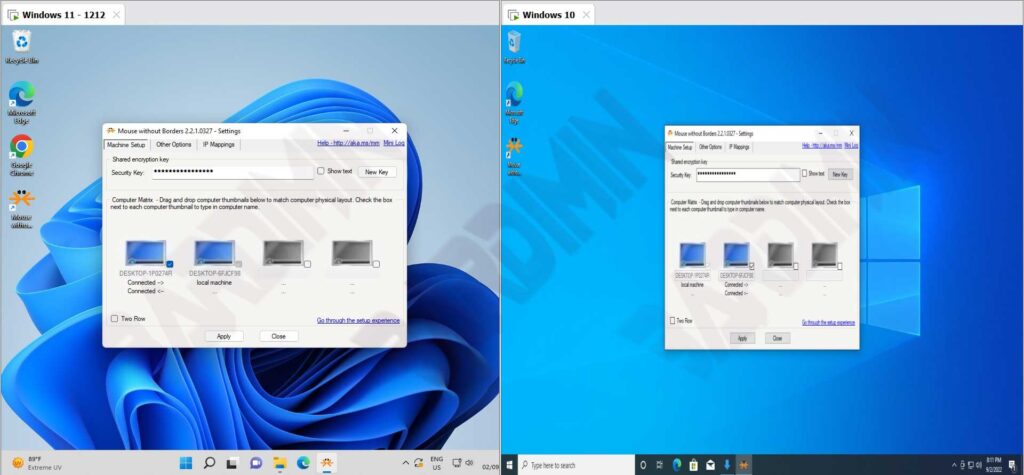 Once you have configured your computer, you can access the Settings form by clicking the icon in the system tray or by using (Ctrl + Alt + M). You can add more computers here, drag-and-drop computer thumbnails to reposition them, and change other settings.