GPU-Z is a lightweight system utility designed to provide important information about your video card and graphics processor.
This GPU-Z application shows the graphics processing unit (GPU) and memory parameters, as well as temperature, core frequency, memory frequency, GPU load, and fan speed.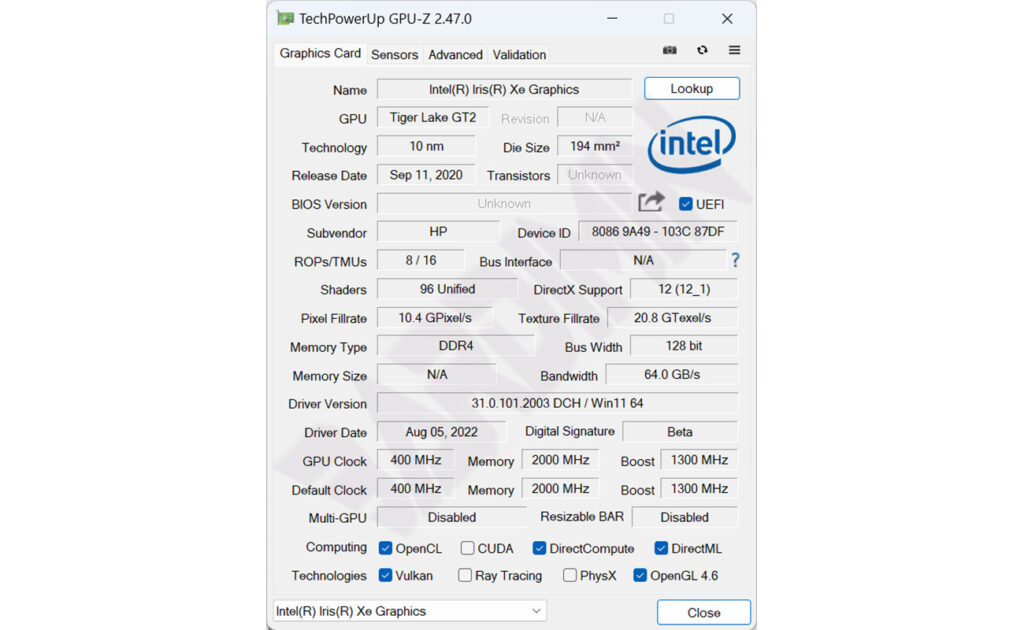 By using this app, you will get in the following information from the video card:
Fake Graphics Card Name, Fake GPU Detection, GPU Internal CodeName, Technology Process, Chip Die Size, Number of Transistors, Support for DirectX/Pixel Shader, Memory Type, Number of Video Memory, Memory Bandwidth, Bus Type, Bus Width,  GPU Frequency (default/overclock), Memory Clock, Driver Version, BIOS Version, Sensors, GPU Core Clock, GPU Memory Clock,  Low GPU, Fan speed, IDD/Crossfire.
GPU-Z Features
Display adapter, GPU, and display information
Displays overclock, default clock, and 3D clock (if available)
Includes GPU load test to verify PCI-Express lane configuration
Validation of results
GPU-Z can back up your graphics card BIOS
There is no need for installation, however, an optional installer is provided.
Supported Operating Systems
Windows XP/Vista/Windows 7/Windows 8/Windows 10 (supports 32-bit and 64-bit versions)
Download