LanSpy is a collection of network utilities packaged into a single program with an easy and user-friendly interface.
LanSpy application assists network administrators in the maintenance and management of their networks.
With LanSpy, you can quickly scan ports that collect information about open ports on a remote computer. Then LanSpy will display services that use this port.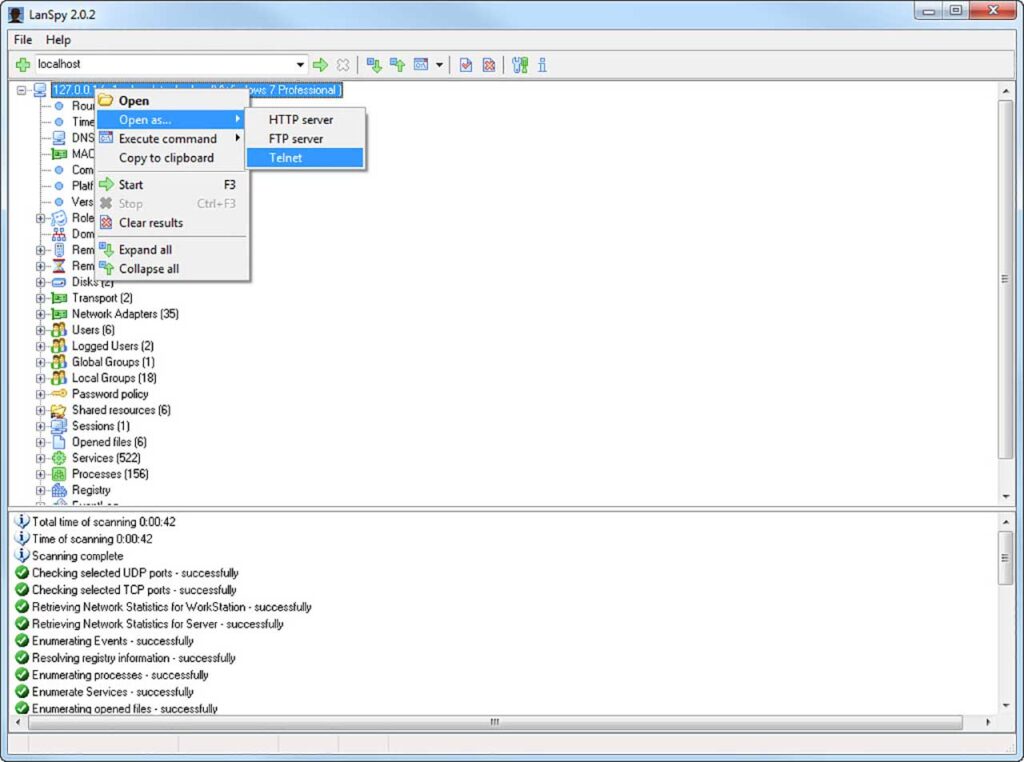 LanSpy collects the following information about remote computers: Ping, domain name, NetBIOS name, MAC address, server data, domain data (workgroup) Domain controllers, Remote control, time, disk, shuttles, users, Logged users, Global Group, Local groups, Security options, Shared resources, Sessions, Open Files, Services, Processes, Registry, and so on. TCP port scanner, UDP port scanner, event log.
LanSpy Features
Audit your network for security issues
View processes on a remote computer
Display a list of installed applications on the workstation
Share detection, open ports, and user accounts
Supported languages
The software is available in the following languages:
Dutch, English, Italian, Polish and Russian.
Download