Almost all modern electronic devices can synchronize with an email account. And if you're using Windows, you can add and manage multiple email accounts on your computer from a single location.
Windows 11 has an Email App built into the operating system. When installing Windows 1 1, Setup will configure the Mail application with your Microsoft account credentials, allowing you to send and receive emails immediately.
Besides sending and receiving email from Microsoft account, the Mail app supports email accounts from other providers, such as iCloud, Yahoo!, and Gmail. Adding additional email accounts to the Mail app in Windows 11 makes it easier to keep track of your emails as it provides a single area for all your email communications.
This article will explain how to add and configure Gmail to work with the Windows 11 Mail app.
How to Configure Multiple Email Accounts in Windows
Open Windows Settings. You can open it with shortcut keys (WIN + I).
Then navigate to "Accounts > Email & accounts".
Next, click the "Add account" button on the right-hand panel.
Then a dialog box will appear to select an email account. From there, you can add many email accounts such as Gmail, Outlook.com, Office 365, Yahoo, iCloud, and so on. In this example, Bardimin will add a Gmail account, and select "Gmail".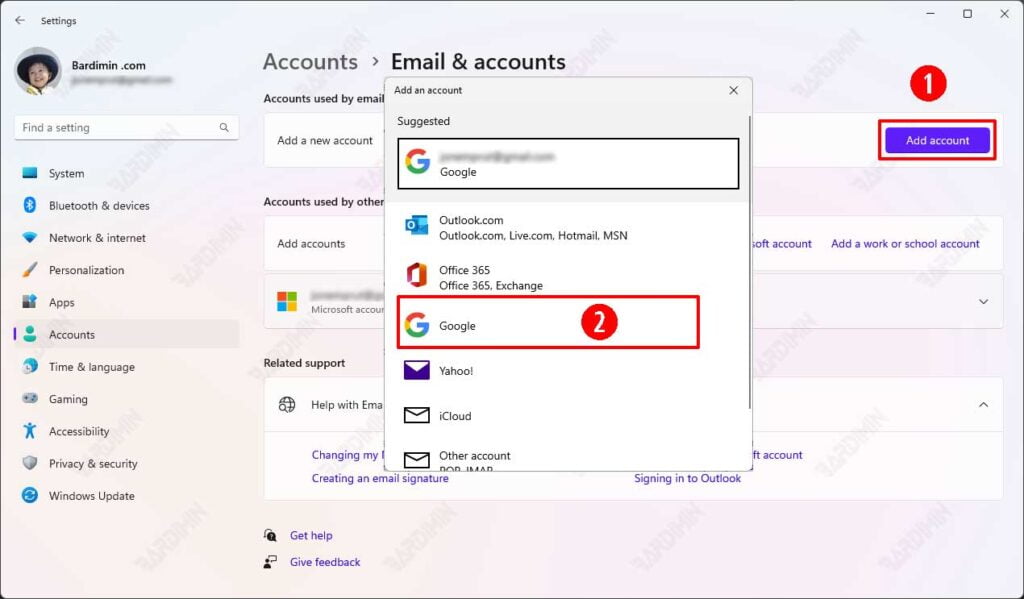 In the dialog box, enter the "Gmail Account" that you want to add. Click the "Next" button to continue. Then enter the "Password" of the account.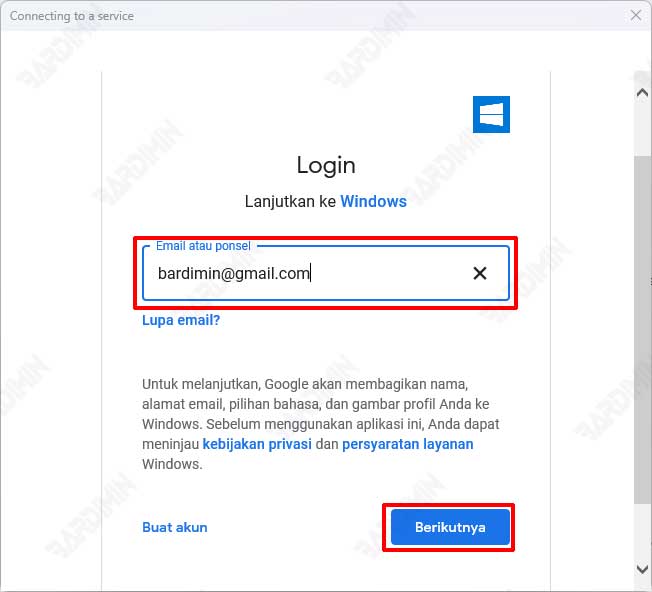 Google will then ask for confirmation to grant permission to Windows. Click the "Allow" button to allow.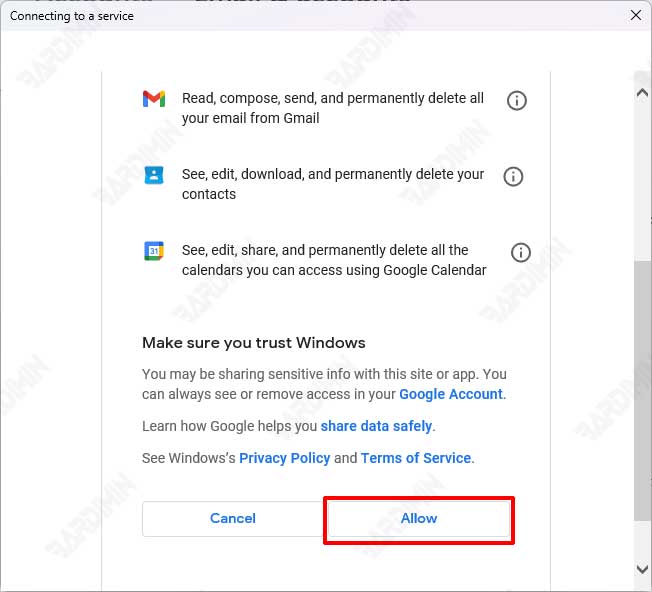 Now your Gmail account will be available in the Mail app. Your inbox will be synced and ready for you to use.