You can change the default action of your PC's power button. The power button you can use to shut down, hibernate, or put your computer to sleep.
By default, the power button on Windows 11 devices is used only to turn it on. However, you can use the power button of your PC or Laptop to complete certain activities such as shutdown, sleep, hibernate or restart.
To change the action of the power button you can do this by adjusting the Windows settings you are using. It's easy enough to adjust the power button action settings, and laptop users can also adjust the settings for each power mode  (connected or on battery).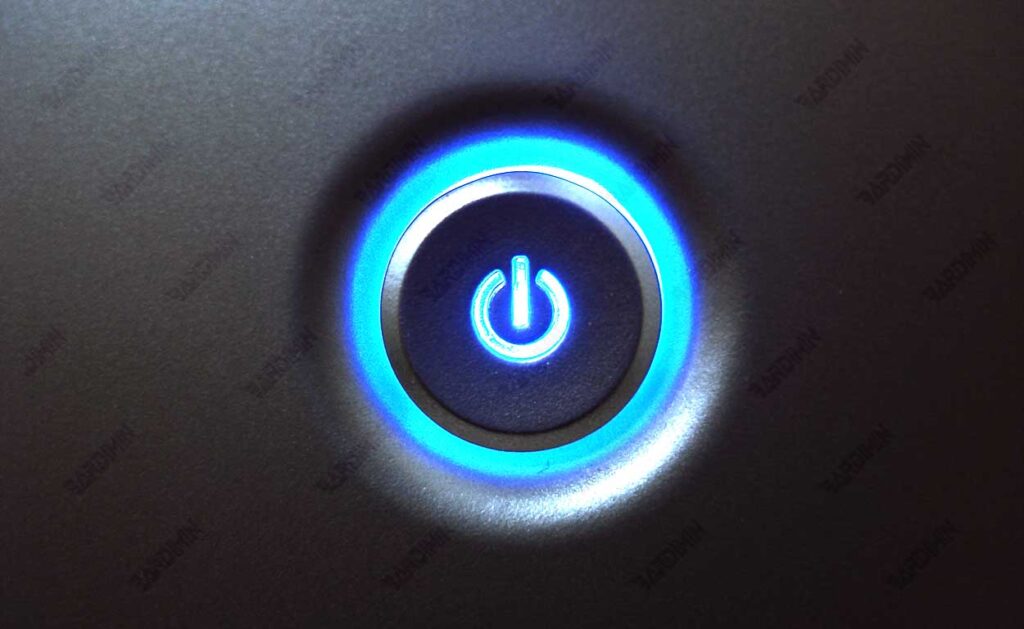 This article will guide you through changing the default power button settings so that you can configure them according to your needs.
Power Button Options in Windows 11
The power button action setting allows the user to specify the default action to take when the system hardware power button on the PC is pressed.
Here are some options for determining what to do when the power button on your PC is pressed:
Do Nothing = When the power button is pressed, no action is performed.
Sleep = When you press the power button, the system will sleep. For laptops and tablets, this is usually the default option.
Hibernate = When the power button is pressed, the system goes into hibernation.
Shut Down = When the power button is pressed, the system shuts down. This is often the default option for desktop computers.
Turn off the display = When the power button is pressed, all displays turn off.
 Changing the Power Button Action in Windows 11
Open the "Control Panel" Windows 11. You can open it by pressing the keys (WIN + R), then typing "control" in the Run dialog box and clicking the OK button.
Next, select "Power Options".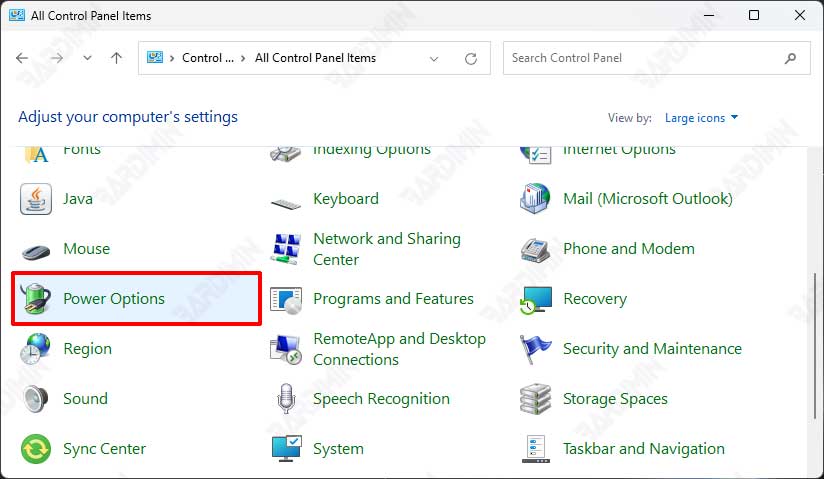 Then select "Choose what the power buttons do".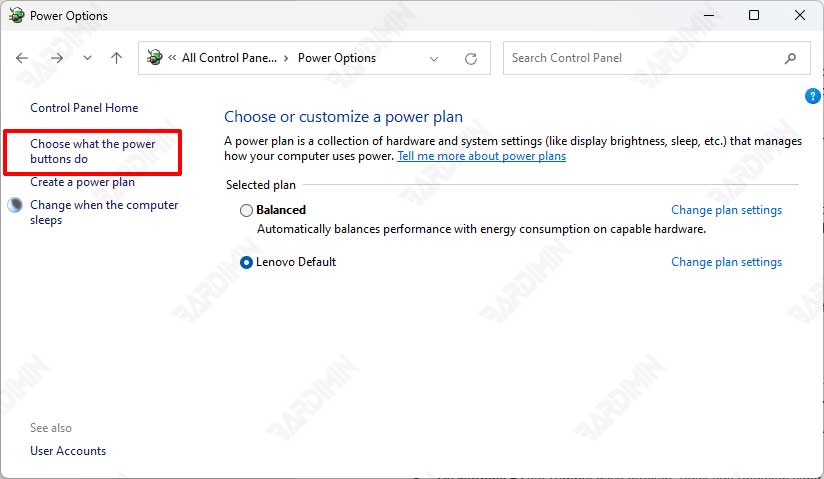 And in "When I press the power button", select the action to be performed when you press the power button by clicking the dropdown button next to it.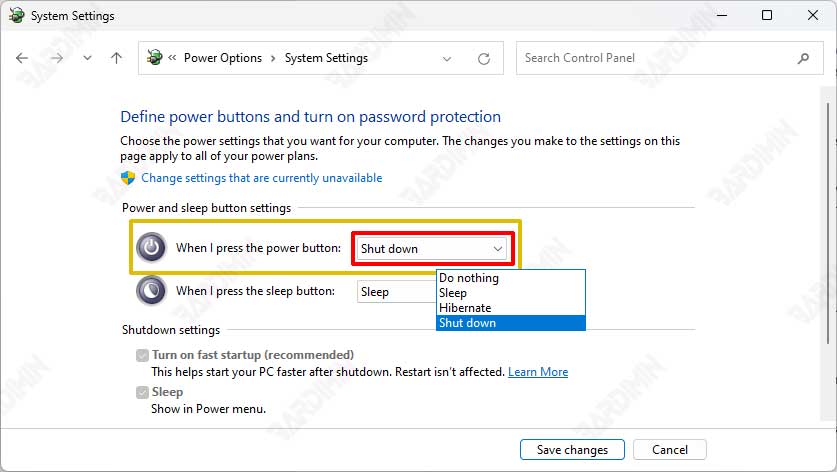 Click the "Save changes" button to save it.
When you complete the aforementioned steps, your device will respond to a new action the next time you press the power button.
Regardless of what you have set the power button to do when you press it, holding down the power button for 7 to 10 seconds will turn off your computer. If your Windows 11 laptop is not responding and you want to turn it off, use this procedure.