Excel Merger allows users to combine multiple Excel XLS/XLSX, ODS/CSV/XML, workbooks, and spreadsheets into a single file or workbook without using Microsoft Office or Excel.
 The application can combine multiple Excel files into one file, combine all worksheets in one file into one worksheet, or combine all workbooks in multiple files into one workbook.
When you need to combine all the papers, files, spreadsheets, tables, and forms into one, it will be of great help. The sheet range option lets you merge only specific workbooks rather than complete worksheet documents if you want to merge only a subset of sheets in a file.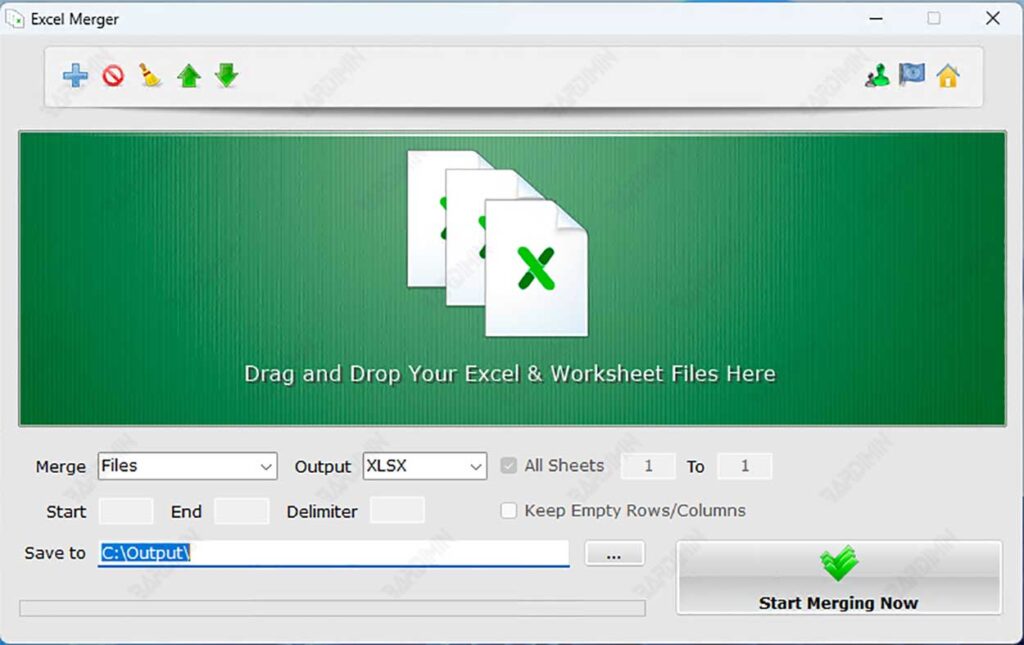 Excel Merging also allows you to merge rows and columns in bulk in hundreds of table or spreadsheet files besides merging files and workbooks.
Excel Merger Features
Merge Multiple Excel Files into one Excel File
Batch Merge Wordbooks & Sheets Into One Worksheet
Merge Multiple Excel Files and Sheets into One Spreadsheet in One Excel File
Set a Range to Connect Parts of All Worksheets.
Merge Table Rows and Columns in a Bulk File
Support Merging MIX XLS, XLSX, ODS, CSV, and XML Files
Export to XLS, XLSX, ODS, CSV, and XML Formats
Merge Files & Workbooks in Ultra-fast Mode
No Office or MS Excel Installed
Handy Installer, Only 3 MB
Supported languages
English, French, German, Dutch, Korean, Japanese, Russian, Simplified Chinese, Traditional Chinese, Spanish, Portuguese, Swedish, Greek, Polish, and Italian.
Supported operating systems
Windows XP(SP3), Vista, Windows 7, Windows 8, Windows 10, Windows 11 (32/64 bit), and Windows Servers.
Download Excel Merger