When you're done using your computer, you can choose to shut down, sleep, or hibernate.
Should I choose to shut down, sleep, or hibernate? Here is everything you need to know about the three alternatives and which one you should choose.
You have three alternatives once you're done working with your PC and no longer need to use them. You can choose to sleep, hibernate, or reverse it. Each choice will relate to power savings and battery life and convenience.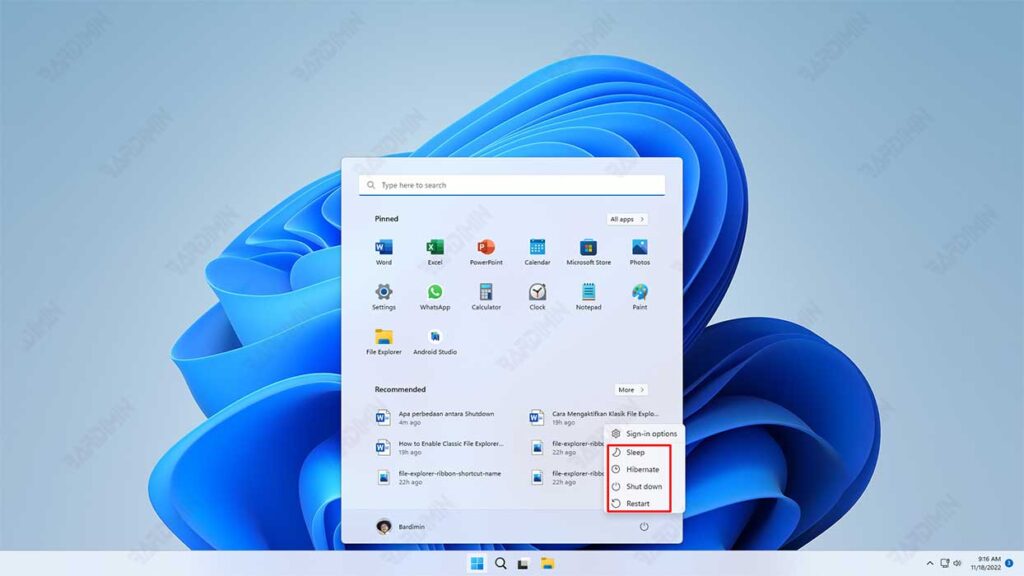 When you shut down the computer, it closes all open applications, removes the contents of RAM, deletes all temporary files created during the session, and shuts down the operating system.
When you turn off your computer, the computer does not consume electricity. And when you turn it on again, the computer will undergo standard boot-up procedures, including waiting for the hardware to initialize and start the program to load.
The restart process may take a few minutes, especially if you have many auto-run and update programs that need to be installed.
The main benefit of shutting down the computer is that it saves power and also 'refreshes' Windows by deleting temporary files and allowing the installation of downloaded updates.
The negative is that it takes longer to restart because you have to reopen all the programs and documents you need to work on.
Whatever the reason, it's a good idea to shut down your computer at least once a week. This will prevent the buildup of temporary files and ensure that updates are applied.
If you've finished work or are using your computer for now but intend to come back later, perhaps in an hour or two, Sleep mode can be a useful option.
In sleep mode, the computer will enter a low-power state. It will store all activities in memory and other parts of the computer turned off and not require any power.
The next time you turn it on, the computer will come back to life quickly and you won't have to wait to start, including running programs and opening documents. Everything will remain the same as when you left.
The difference in power usage for a few hours is tiny, but the ease of being able to continue the work on the last part you leave behind is huge.
Sleep Mode is a suitable alternative for those who just need to leave work temporarily and come back soon again.
Hibernation mode is a good compromise between sleep and shut-down modes if you're working on a lot of paperwork and want to come back later to continue your work.
In this hibernation mode, the computer will save all current activity to the hard disk, free up its memory contents, and copy it into a file.
When you restart the computer, the computer will restore to its previous state, including all open applications and data.
Hibernation takes longer than sleep mode when you restart and consume much less power. A hibernating computer consumes roughly the same power as a computer that is turned off.
The main advantage of hibernation mode is that it allows you to pick up where you left off. However, since it has to save all the contents of the RAM to disk, the hibernation process takes longer than the conventional sleep or shutdown mode. And it also takes longer to restart because it has to read all the data from the file.