Follow these guidelines to resize Desktop, Taskbar, and File Explorer icons in Windows 11 if they are too big or small.
Icons offer quick access to programs, directories, and data. By default, Windows 11 has normal or medium-sized desktop icons, taskbars, and file explorers.
You can change the icon to a size that is comfortable for your eyes, such as small, large, extra large, or any other size. This will be very useful if you often spend a lot of time in front of the computer.
Your computer icon should be of perfect size and should not be too large and take up unnecessary space, nor should it be too small and force you to squint.
To keep your desktop neat and organized, you can resize icons to smaller if they are too small and make it difficult to identify icons on your desktop. Similarly, if your desktop is cluttered with too many icons.
Windows' ability to accommodate multiple levels of customization to fit your preferred method of performing productivity tasks is one of its key attractions. Microsoft has made minor modifications but it looks at the task menu, widget window, search field, and UI options because they know what its user base wants.
How to resize icons on Desktop
Open your Desktop (WIN + D).
Right-click on the free space on the desktop and select "View".
You will see three available icon size options, small, medium, and large icons.
Then, choose one of those three sizes that work best for you or press the following shortcut key: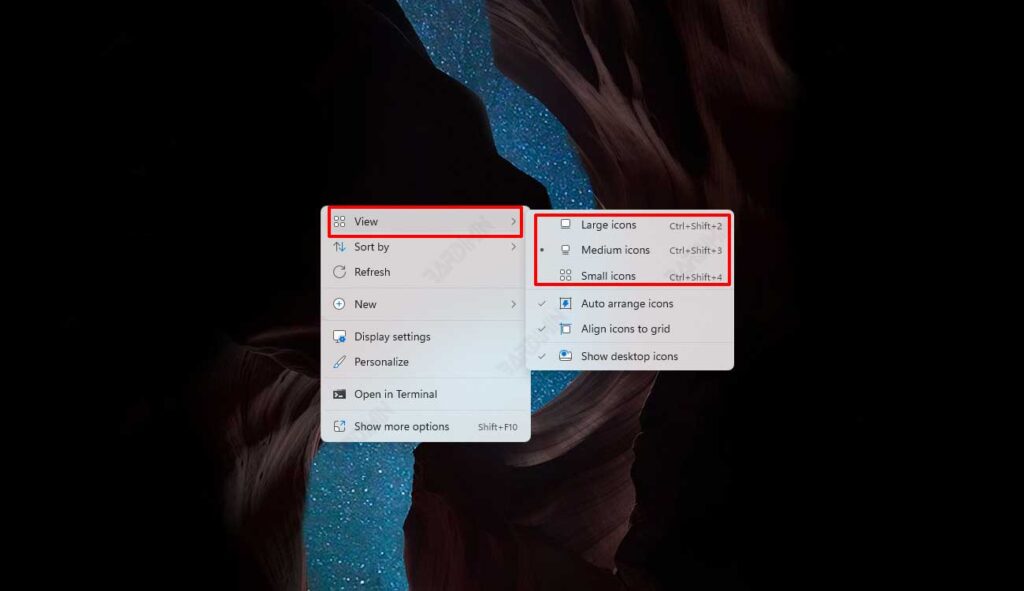 You can still set the icon to Extra Large by pressing Ctrl+Shift+1 even if the context menu doesn't include the "Extra-large icons" option.
How to resize icons in File Explorer
Open File Explorer (WIN + E).
Click the "View" button on the toolbar.
Then choose the icon size that suits you, Extra-large, Large, Medium, or Small icons.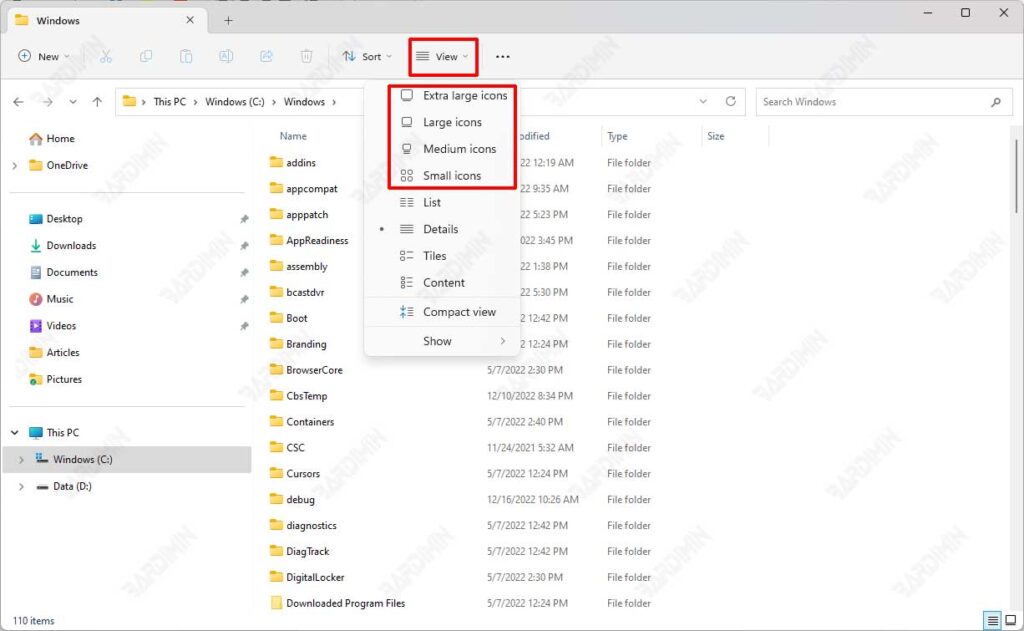 How to Resize Icons on Desktop or File Explorer with the Mouse Wheel
The fastest way to resize icons on Desktop or File Explorer is to use the mouse wheel. You can do this by pressing the keyboard key (CRTL) and while holding it, scrolling the mouse wheel to adjust the size of the icon
(CTRL + Mouse Scroll)
Scroll the mouse wheel up to increase the size of the icon and scroll down to zoom out.
How to resize icons in Taskbar
Open the "Registry Editor". You can open it by pressing the keyboard keys (WIN + R) and typing "Regedit" in the Run dialog box.
Then navigate to "HKEY_CURRENT_USER\Software\Microsoft\Windows\CurrentVersion\Explorer\Advanced"
On the left navigation panel, right-click on "Advanced" and select "New" then click "DWORD (32-bit) Value". Alternatively, right-click on any free space in the right panel and select "New > DWORD (32-bit) Value".
Then, rename the newly created registry to "TaskbarSi".
After that, double-click on "TaskbarSi" and change "Value data:" to one of the following:

0 – Small size
1 – Medium Size (Default)
2 – Larger Size

Then, click OK, close Registry Editor, and restart your computer.