Bloatware is an app you don't want that overloads and slows down your device. The app can come from a new device's built-in installation, be downloaded with another download, or log into your system through a malicious site.
Bloatware is becoming a scourge for tech owners. Manufacturers fill your new laptop, phone, or tablet with preinstalled apps to get some extra cash in their pockets.
When you buy a new laptop, often the laptop is already filled with Windows. In fact, most Windows run slower than they should because they are overwhelmed by unnecessary applications. Known as bloatware, these applications exist in many forms. Most bloatware is harmless, but it can slow down the system and take up space on the hard drive.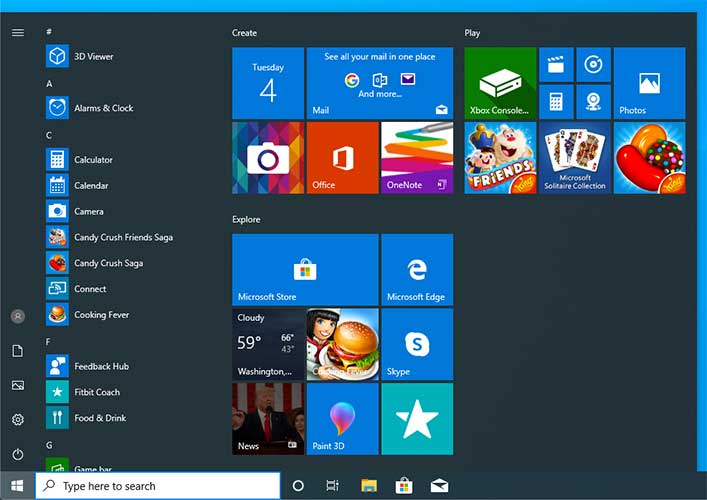 Windows 10 comes with a lot of bloatware. Often we find applications that are not useful for us such as Candy Crush Friends Saga, Candy Crush Saga, and Cooking Fever.
In this article, Bardimin will show you an easy way to remove bloatware on Windows 10.
Steps to remove windows 10 bloatware
Download Windows10Debloater.
Extract the zip file to C:temp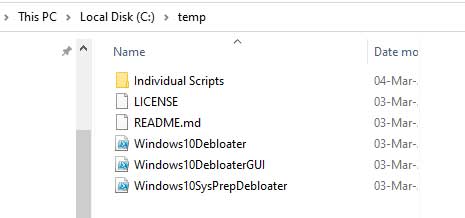 Open Powershell,right-click it and select Run as Administrator.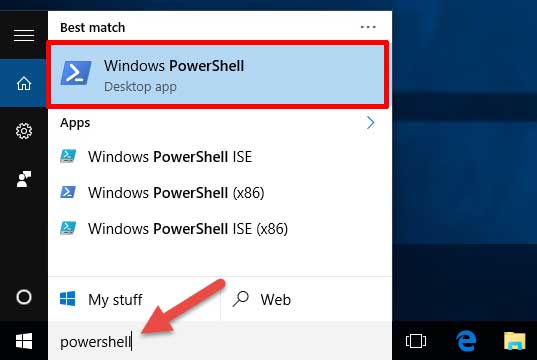 Type Set-ExecutionPolicy Unrestricted -Force and then press Enter.

Change to the directory where the zip file extracts, e.g. c:temp,by typing cd c:temp. Then press the Enter button.

Next, run the script by typing .Windows10DebloaterGUI.ps1. Then press the Enter button.

Windows10DebloaterGUI will open. Then select"Remove All Bloatware".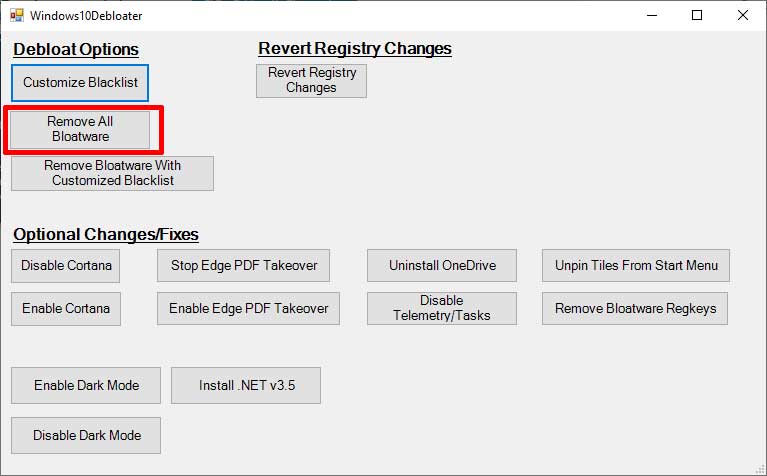 From the PowerShell window you can see the process running. Leave the process to finish.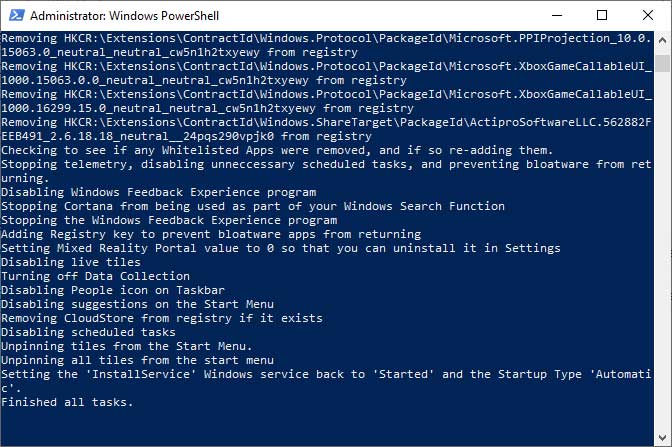 All bloatware has been removed. In the "Option" option you can choose to disable Cortana, disable telemetry and others by clicking the button.
Bloatware removed by the script:
3DBuilder, ActiproSoftware, Alarms, Appconnector, Asphalt8, Autodesk SketchBook, Bing Finance, Bing Food And Drink, Bing Health And Fitness, Bing News, Bing Sports, Bing Travel, Bing Weather, BioEnrollment, Camera, CandyCrush, CandyCrushSoda, Caesars Slots Free Casino, ContactSupport, CyberLink MediaSuite Essentials, DrawboardPDF, Duolingo, EclipseManager, Facebook, FarmVille 2 Country Escape, Flipboard, Fresh Paint, Get started, iHeartRadio, King apps, Maps, March of Empires, Messaging, Microsoft Office Hub, Microsoft Solitaire Collection, Microsoft Sticky Notes, Minecraft, Netflix, Network Speed Test, NYT Crossword, Office Sway, OneNote, OneConnect, Pandora, People, Phone, Phototastic Collage, PicsArt-PhotoStudio, PowerBI, Royal Revolt 2, Shazam, Skype for Desktop, SoundRecorder, TuneInRadio, Twitter, Windows communications apps, Windows Feedback, Windows Feedback Hub, Windows Reading List, XboxApp, Xbox Game CallableUI, Xbox Identity Provider, Zune Music, Zune Video.