Did you know? Data loss because of hardware failure occurs 7 times more often than data loss because of computer viruses.
Hard Disk Sentinel (HDSentinel) is an application for monitoring and analyzing the health of SSDs and HDDs. The goal is to find, test, diagnose, and fix hard disk drive issues, report, and display SSD and HDD health, performance degradation, and failures.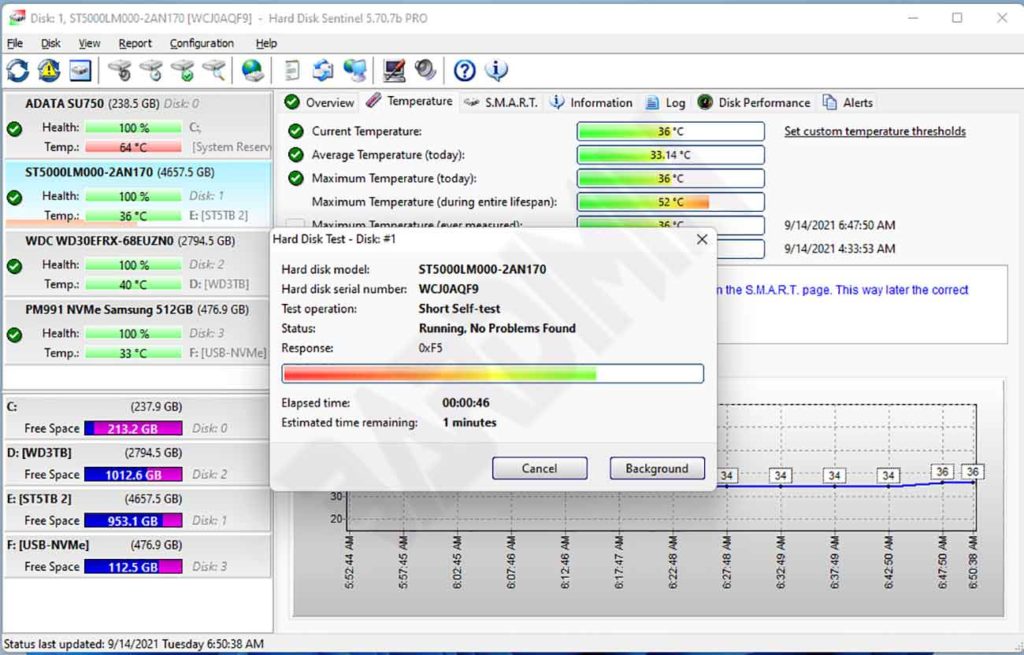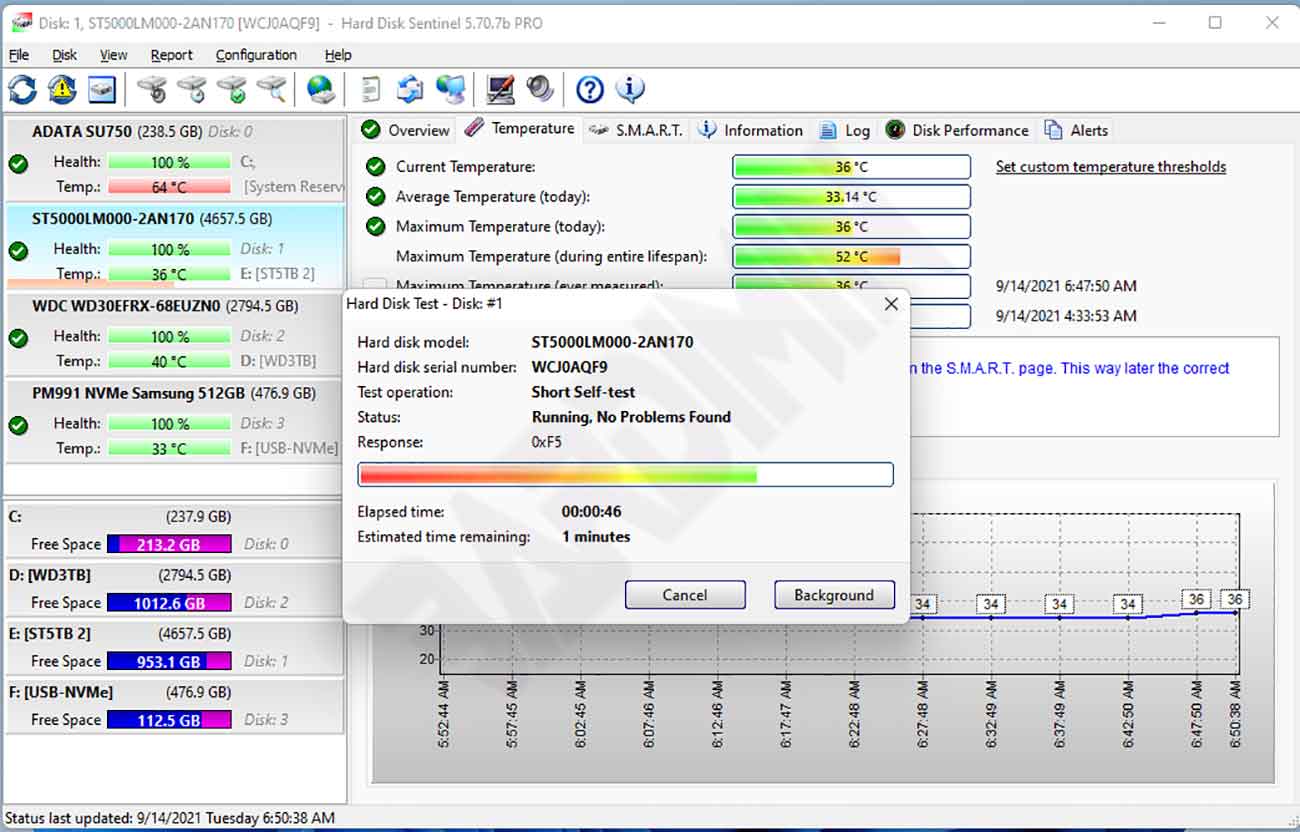 Hard Disk Sentinel can also be used to test external hard disks, SSDs and RAID.
Features of Hard Disk Sentinel
Diagnose hard disk issues (health, temperature, or performance).
Test the hard disk to reveal and fix HDD problems.
Warnings to predict and avoid HDD failures.
Scheduled and automated backup functions.
Remote monitoring, advanced hard drive control, and management features.
General system information and status.
Features of Linux Sentinel Hard Disk
Displaying hard disk / solid state disk information in the terminal
Create a comprehensive report on the disk system, including special features of the hard disk and SSD (for example, the speed of media rotation, trim commands, etc.)
View and manage hard disk acoustic settings (on supported USB disks as well)

Offers output for users and other scripts/applications to process
Features of Hard Disk Sentinel DOS
The detected hard disk controller and its vendor and device ID. Each device has an associated number (displayed in light blue).
Size, model ID, serial number, revision of all IDE/S-ATA drives connected to this motherboard or device.
Temperature, health, and performance values.  NOTE: Performance may differ compared to the value detected in Windows because, under DOS, UDMA mode may not be pre-selected by the BIOS.
Power on time (days, hours, minutes – if supported). Note: this is for informational purposes only, the value displayed under Windows (after a few minutes of testing) is more appropriate.
The controlling device or channel and the location of the device (in light blue). For example. PM = Primary master..
Supported languages
Currently, over 25 different languages are supported, such as Bulgarian, Czech, English, Hungarian, Italian, French, Romanian, Russian, German, Chinese, Chinese (traditional), Spanish, Brazilian-Portuguese, and Dutch, Greek, etc.
Supported operating systems
Download
Hard Disk SentinelPorta ble v6.01
Hard Disk Sentinel LINUX v0.19