Burp Suite contains many features and capabilities to support both manual and automated security testing.
Burp Suite allows its users to speed up application security testing, regardless of use case. But if you're doing security testing as part of your job, then there are plenty of reasons you'll love Burp Suite Professional.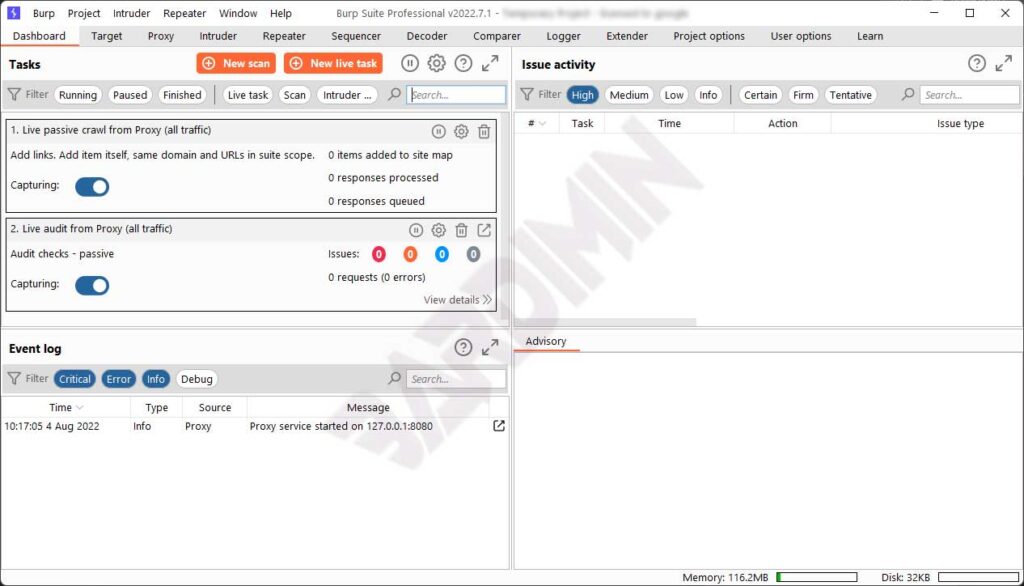 Burp Suite v2022 Features
HTTP(s) / Web sockets proxy and history.
Essential tools – Repeater, Decoder, Sequencer, and Comparer.
Burp Intruder
Orchestrate custom attacks (Burp Intruder)
 Pro-exclusive BApp extension.
Search function.
Automated and manual OAST testing (Burp Collaborator).
Automatically crawls and finds content to test.
Burp Scanner is designed to test feature-rich modern web applications. Scan the JavaScript, test the API, and record complex authentication sequences.
Highly reliable out-of-band application security (OAST) testing can find many invisible vulnerabilities.
Download