Have you ever experienced not being able to connect to the network? Maybe the MAC address on your Laptop or Computer has been blocked by the network Admin.
Technitium MAC Address Changer is one of the freeware capable of changing MAC addresses instantly.
You can quickly change (spoof) the Media Access Control (MAC) Address of your Network Interface Card (NIC) with the Technitium MAC Address Changer. The application features a fairly straightforward user interface and offers many details on each NIC on the computer.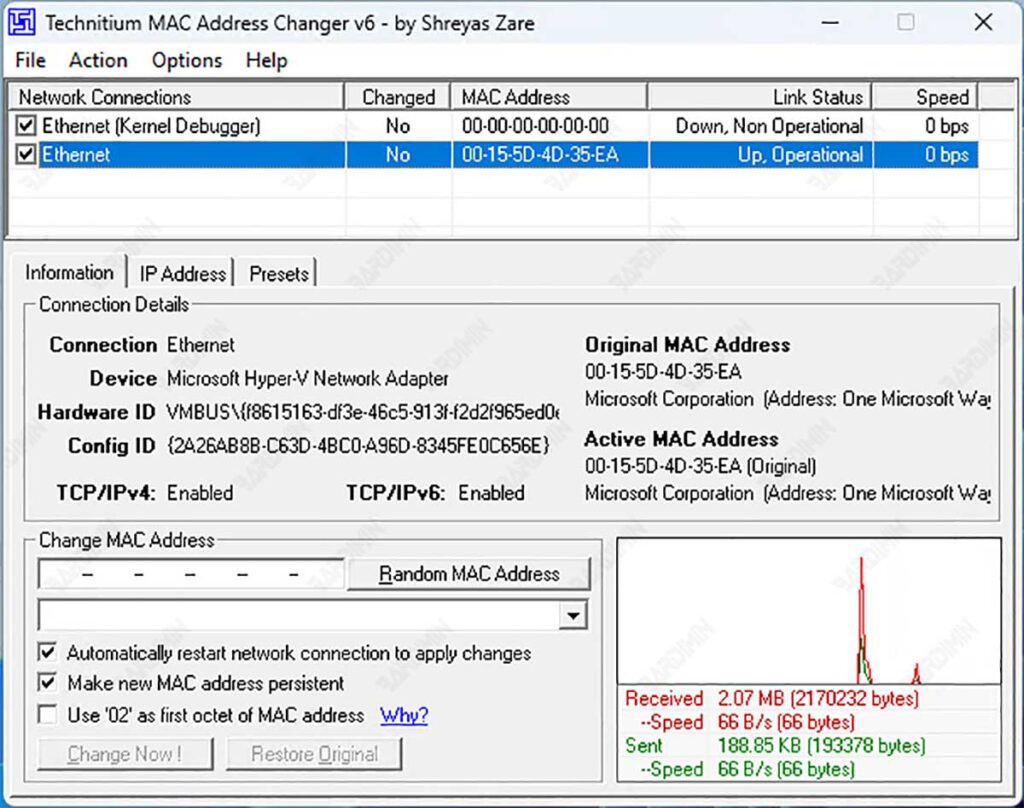 Each NIC has a MAC address encoded by the manufacturer to its circuit. Windows drivers use this hard-coded MAC address to access the Ethernet Network (LAN). Passing the initial hard-coded MAC address, this utility can assign a new MAC address to your NIC. Each security expert toolkit should include Technitium MAC Address Changer.
Technitium MAC Address Changer Features
You can quickly switch between network settings thanks to the improved ipv6  support presets for network settings.
Allows full network adapter configuration.
Options are provided via the command line for the entire capabilities of the software. Presets can be selected from the presets file and applied immediately.
You can get the latest vendor data (OUI) from IEEE.org using the update network card vendor list option.
How to Change MAC Address
All accessible network devices are listed when the MAC address changer starts.
Select the adapter whose MAC address you want to change. Details regarding your choices will be sent to you below.

Find the Change MAC Address frame under the Information tab. After entering the new MAC address, click the Change Now button! knob. You can also select a random MAC address from the list of vendors by clicking the Random MAC Address option.
Select the network adapter, and then click the Restore Original button in the Change MAC Address window to return it to its original MAC address.
Supported operating systems
Works on Windows 10, 8 & 7 for 32-bit and 64-bit.
Download Technitium MAC Address Changer