Windows 11 22H2 can now protect you from phishing attacks and protect your passwords from theft.
The phishing protection feature can alert you when entering passwords to fake websites or apps. This phishing protection was added to Windows 11 in update 22H2.
Phishing is the practice of stealing data via fake emails, texts, or websites, such as passwords or other sensitive personal information. These fake messages often claim to be from trusted companies or organizations to deceive their victims.
Phishing Protection in Windows 11
In Windows 11 22H2, Microsoft has added Enhanced Phishing Protection to Microsoft Defender SmartScreen to help users secure the passwords they use.
Enhanced Phishing Protection protects users by warning them and recommending they reset their password if:
A user enters a password to a website that has been flagged by Microsoft Defender SmartScreen as malicious.
Users reuse the same password on multiple websites and apps.
How to Enable Phishing Protection in Windows 11
Open "Windows Security". You can open it by clicking the Windows Start button and in the search box typing "windows security".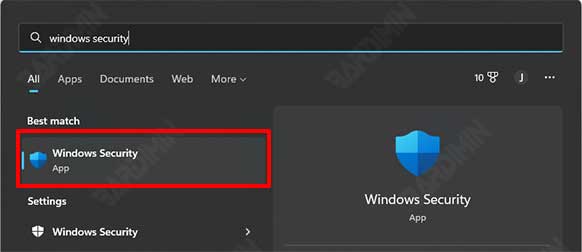 Then, in the "Windows Security" window, click the "App & browser control" button.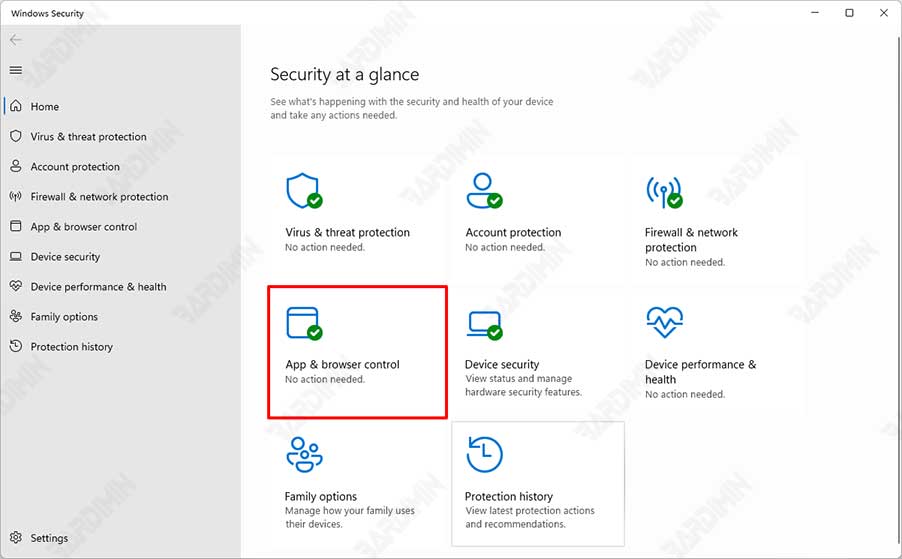 Then click "Reputation-based protection settings".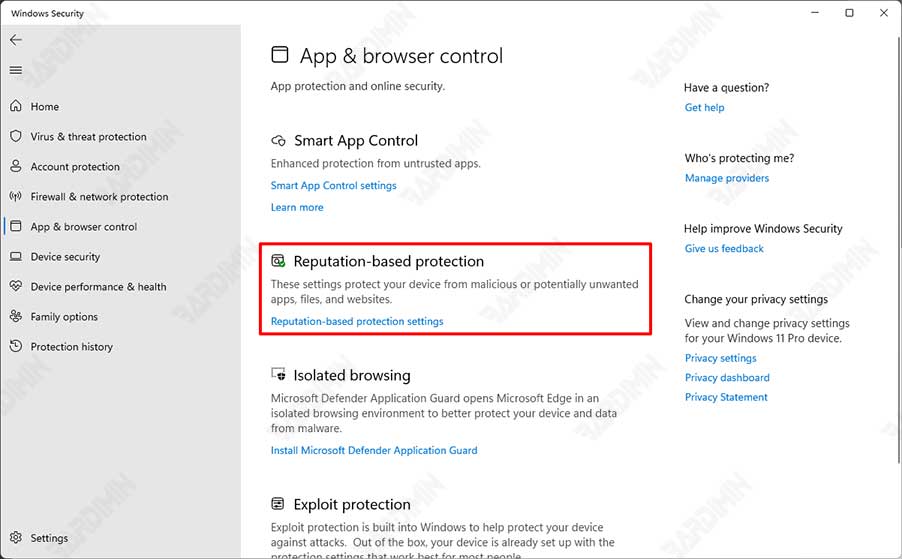 Then, in the "Phishing protection" section, slide the switch to the right to enable and to the left to disable.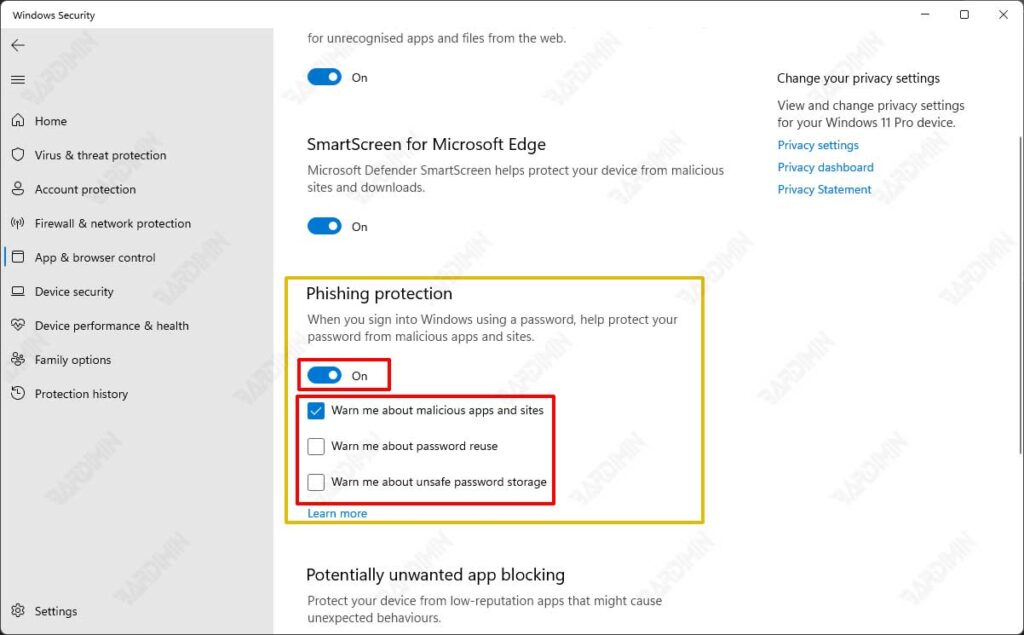 At the bottom of the button, you have three options that you can enable all or just one of. The first option will warn you if you enter passwords into malicious websites and applications. The second option will give a warning if you use the same password in several places. And the last option will warn you if you store unencrypted passwords in a text editor such as in Notepad, Word, or other Microsoft 365 Office software.