Resetting Microsoft Store apps that don't work properly, crash, or don't open is one way to fix it.
Microsoft Store is a built-in Windows 11 app that's pre-installed on every Windows 11. Under normal conditions, this application cannot be uninstalled. Its main purpose is to make it easier for users to receive safe and official applications.
It's easy to download and install the program on your Windows PC from the Microsoft Store. However, sometimes you can have problems trying to open the Microsoft Store or download software from there.
Microsoft Store uses caching technology to improve your experience, like most other apps. Unfortunately, if the cache is corrupted, this can lead to errors and problems. The Microsoft Store cache can be easily reset and cleared.
The Reset feature allows you to try to improve the Microsoft Store app or reset the app to default if the fix doesn't help.
How to Reset Microsoft Store
Navigate to "Apps > Installed apps". Then in the search box, type "Microsoft store".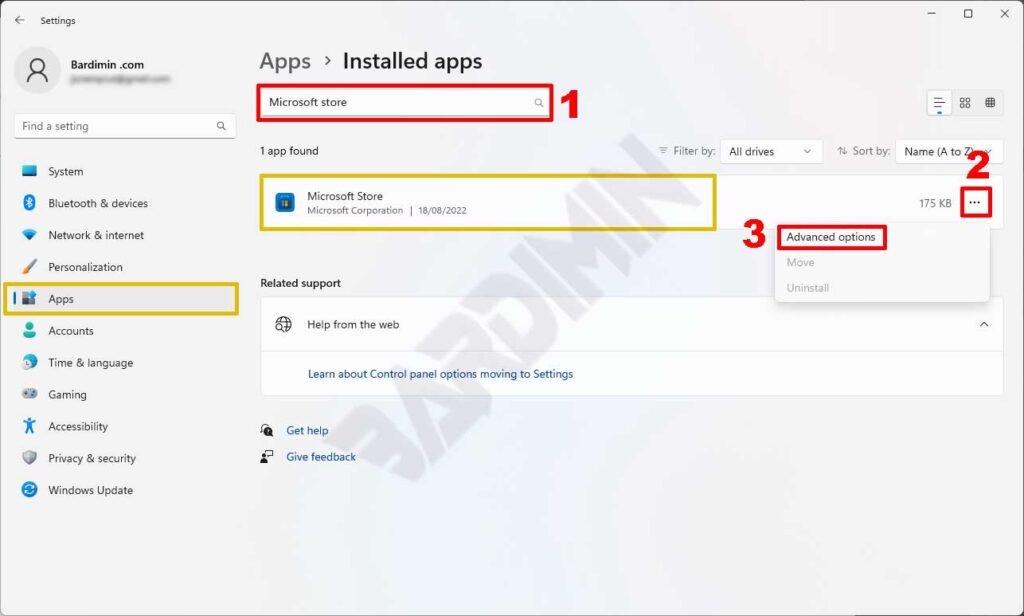 Next click on the "Three dot" button on the Microsoft Store and then select the "Advanced options" option.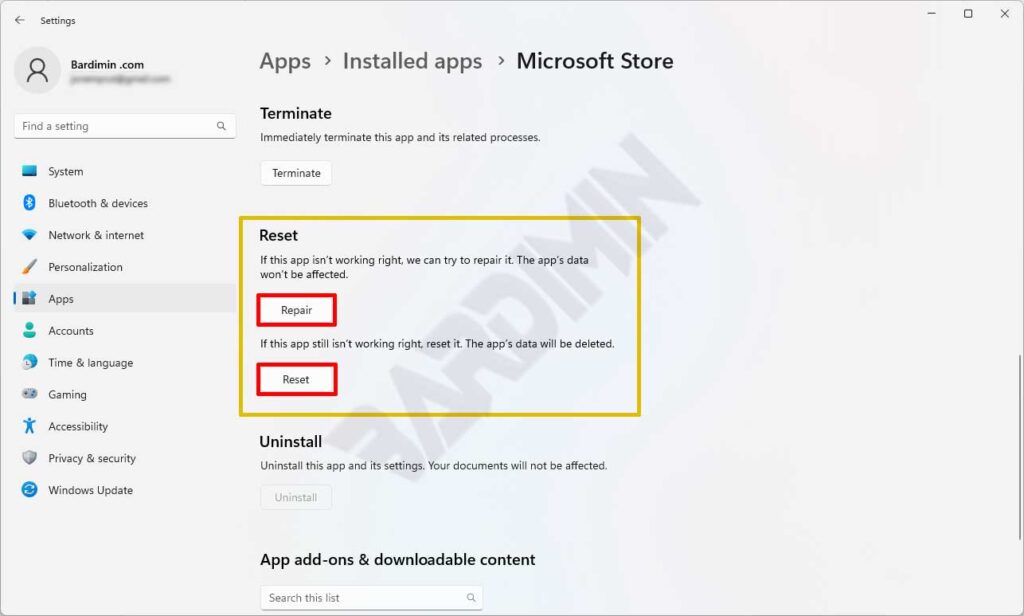 After that swipe down and in the Reset section, you will see the "Repair" button and the "Reset" button. Click the button to repair.
As a first step click the "Repair" button to repair the application without the need to lose application data. If this doesn't work, you should use the "Reset" button to erase all app data.