Windows Services are applications that the operating system runs in the background and do not require a logged-in user session to run.
Many applications and features of Windows depend on this service. If the service is not running, any Windows application or feature that requires the service will crash. Windows, by default, run a lot of services to ensure all the functions of its features run properly.
This service can run automatically when Windows boots can be paused and restarted. The Windows service that is running does not display an interface to interact directly with the user.
Is running all services a good thing???
Every service that runs will require resources from the computer you are using. The more services that are running, the more resources will be required. If the computer you are using has low specifications, running a lot of services will cause the computer to be very slow.
Windows service optimization
When you want to speed up performing your computer, optimizing the running services is the wisest choice. You only run the services you need and turn off the services you don't need.
You don't need to run the "Xbox Game" service if you never use it. You also don't need to run the service from "Bluetooth" if you don't have a Bluetooth device. Likewise, you do not need to run the service from " Wi-Fi " if your computer does not have a Wi-Fi device.
Windows Service Manager
To open the Windows Service Manager, you can do it by typing "service" on the Windows search button. Then select the application with the name "Services" with a gear icon.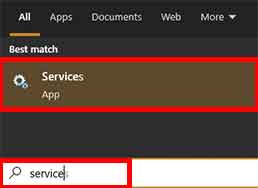 In the Service Manager window, you can select the service you want to change by double-clicking it. In the properties window that opens, you can set the type of start-up, whether automatic, manual, or disabled. You can also run, pause and restart the service in that window.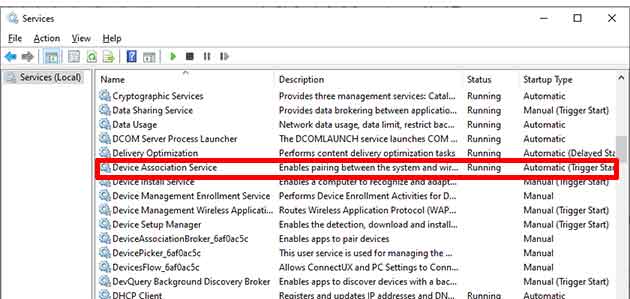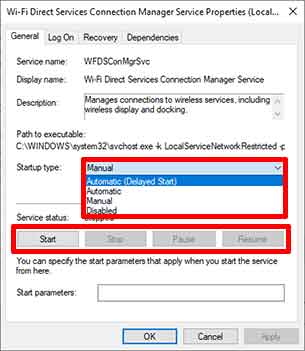 Before you decide to turn off a service, please note that you really don't need the service.
Utility for Windows Service optimization .
If you do not understand the function of the service in Windows, it's a good idea to use a utility that will help you perform optimization.
One of the small and lightweight utilities that you can use is "Easy Service Optimizer". You can download it here . This utility is available in a portable version, so you don't need to install it.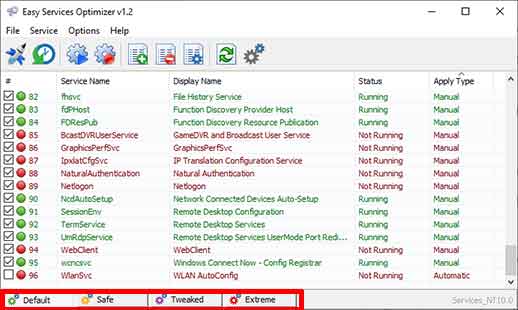 This application provides default, safe, tweaked and extreme optimization templates.
Default (your current service list)
Safe (risk-free option)
Tweaked (optimized option)
Extreme (high-level optimization )
You can try to use the template that best suits your needs.
In addition, you can also customize each service that you will run by double-clicking on the service list.