Low Orbit Ion Cannon (LOIC) is an open-source network stress and denial of service testing application written in C#.
LOIC was originally developed by Praetox Technologies, but was later released into the public domain and is currently available on several open-source platforms.
LOIC performs DoS attacks (or, when used by many individuals, DDoS attacks) on target sites by flooding servers with TCP, UDP, or HTTP packets with the aim of interfering with specific host services.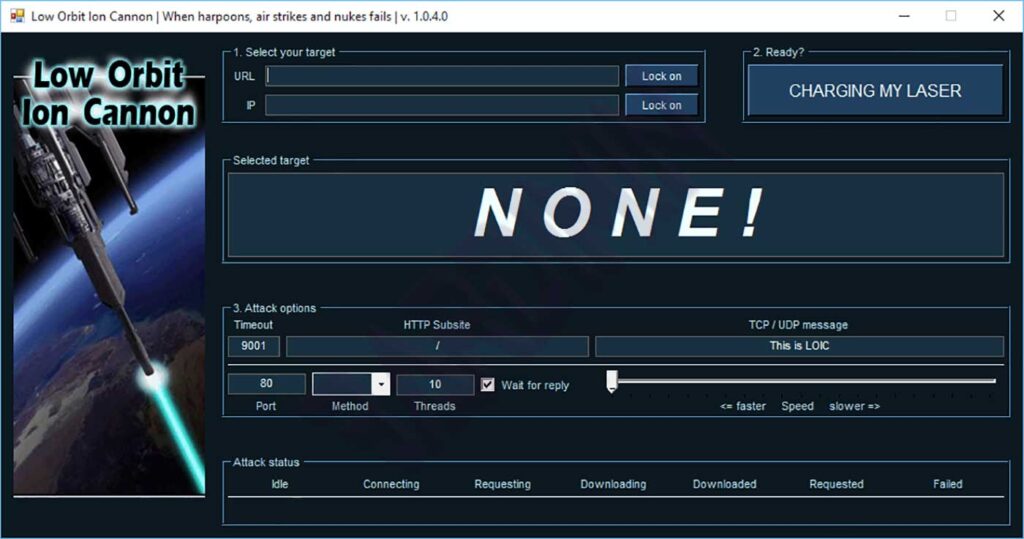 Although downloading and using LOIC on a private server as a means of stress testing is legal, at least in the United States, using a program to carry out DDoS attacks on others can be considered a crime under the Computer Fraud and Abuse Act of 1986.
 LOIC Features
Disclaimer:
Use it at your own risk. The software is provided by the copyright holder or contributor "as is" and express or implied warranties, including, but not limited to, the implied warranties of merchantability and fitness for a particular purpose. Under no circumstances shall the copyright holder or contributor be liable for any direct, indirect, incidental, special, exemplary, or consequential damages.
Download