The TSR Watermark application is the application to watermark the photo that you protect.
TSR Watermark is available in both free and portable versions, with some limitations available in its paid version. One of its advantages is that it is easy and quick to watermark photos. You can learn quickly because of its ease of use, even for non-technical people.
If you have employees who need to add watermarks to photos before uploading them online, the TSR Watermark app is an excellent choice.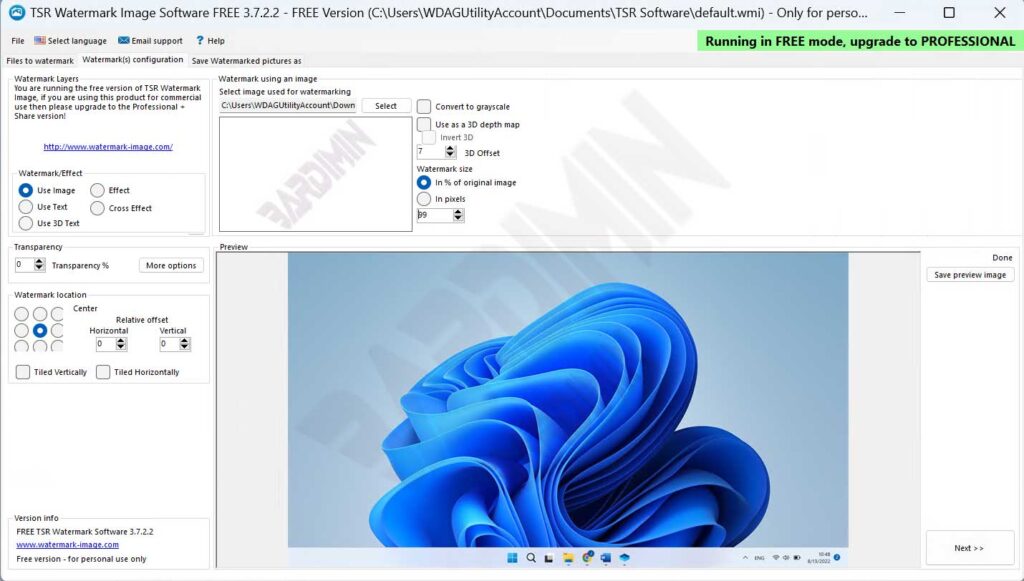 You will save a lot of time with the batch watermark feature, if you have 100 photos that you need to add watermarks, TSR Watermark can do it without user interaction, and while your computer completes the watermarking work, you can concentrate on taking photos.
Advantages of TSR Watermark
Easier than Adobe Photoshop. Easy to learn and use.

Fast and efficient. batch watermark thousands of photos without user action.
Copy protection. Create solid watermarks that are difficult to remove.
Reliable and stable. Get the job done without fiddling with it.
Upload it to WordPress. One-click upload to WordPress and FTP.
Features of TSR Watermark
Batch Watermark
Text, Images & 3D Watermarks
Borders, crosses & special effects
EXIF, XMP, IPTC, and other metadata copying – complete list
225 Custom Watermark Fonts
Upload to WordPress + FTP
 Secure FTP Upload
Supported languages
Supports multiple languages.
Supported operating systems
Download