URL Disabler is a portable utility designed to simplify blocking URLs in Chrome, Firefox, and Chromium Edge.
Users who have unlimited Internet access are at risk of malware and information leakage.
By blocking certain websites, you can significantly reduce this harm and prevent yourself from accidentally browsing adult, explicit, and sensitive websites.
It can also help to save bandwidth and costs. Restricting access to certain URLs can also increase productivity and attention, which is especially important for children who need to learn.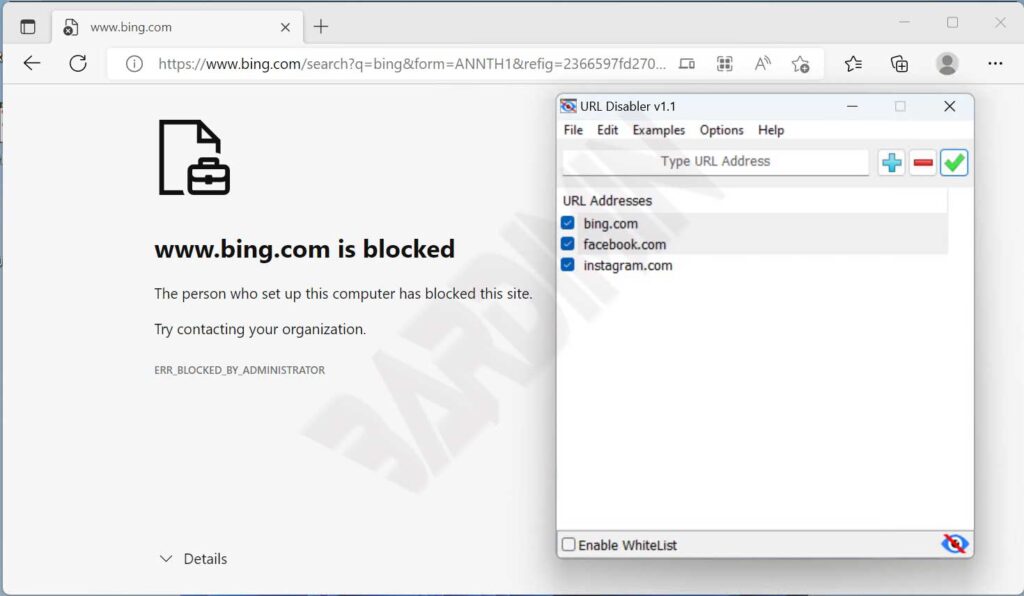 Using software to block websites to restrict Internet access can be helpful, especially for companies, schools that want to comply with child safety regulations, and publicly accessible WiFi providers who want to provide a family-friendly surfing environment and Home users.
Url Disabler Features
Free of charge
Can block on Google Chrome, Firefox, and Chromium EDGE browsers.
Portable, no installation required
The Disabler URL does not use the "%SystemRoot%\System32\drivers\etc\hosts" file method, therefore resetting the Hosts file does not affect the Blocking rules.
Supported languages
English, Turkish, German, French, Italian, Spanish, Russian, Hungarian, Hebrew, Polish, Japanese, Greek, Dutch (Nederlands), Vietnamese, Persian, Portuguese (Brazil), Thai, Romanian, Chinese, Arabic, Korean
Supported Operating Systems
Windows 11, Windows 10, Windows 8.1, Windows 8, Windows 7
Supported Browsers
Google Chrome, Firefox, Chromium EDGE
Download