RAMDisk is a program that takes a portion of system memory (RAM) and uses it as a virtual disk drive. The more RAM you have, the bigger RAMDisk you can create.
Hard Disk Drives ( HDD ) as storage media are quite popular and have read/write speeds between 80-160 MB/s. Currently, HDD has begun to be replaced by Solid State Drives (SSD). SSD as the next generation of HDD has a much faster speed than HDD. SSDs have read/write speeds between 200-550 MB/s.
Do you know what the read/write speed of RAM is?
RAMDisk uses RAM as storage media, thus the speed of RAMDisk will be equivalent to the read/write speed of RAM. RAM has read/write speeds between 20-30 GB/s. RAMDisk will be 100X faster than SSD and 200X faster than HDD.
How to create a RAMDisk
To create a RAMDisk, you must install the RAMDisk software which is widely available ranging from free to paid. One of the RAMDisk software that Bardimin recommends for you to try is AMD Radeon RAMDisk. By using the free version, you can create a RAMDisk with a maximum capacity of 4 GB.
Download AMD Radeon RAMDisk.
Install the downloaded file and follow the installation instructions.
RAMDisk storage capacity (Max 4092 MB) in the "Disk Size" field. Then you can label the "Set Disk Label". And then you specify the Drive label.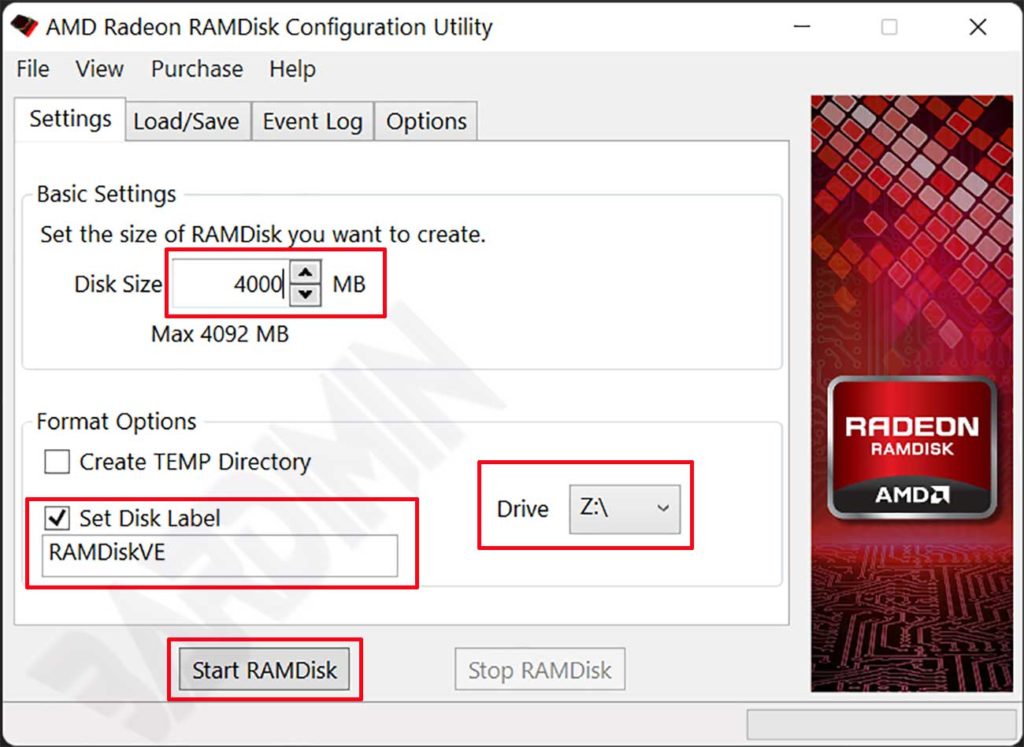 Next you open the file explorer, you will find a new drive with the name and capacity as you have created.
You need to pay attention to determining the capacity of the RAMDisk that you make, consider the RAM requirements for the operating system and other applications.
When to use RAMDisk
RAMDisk is not suitable for you to store data and documents because RAM can only store data if there is an electric current. RAMDisk is very suitable for you to use for many things that require high read/write speeds, fast and temporary data transfers such as:
Audio and Video Editing
CAD program
Software compiler
Database
Speed up CD duplication
SETI Processing
TEMP files
Swap space
Web server cache
Security – all information can be deleted during power failure or power failure
Special applications with high I/O, high bandwidth, or high security requirements